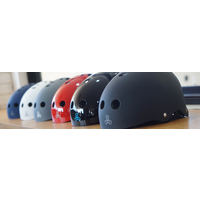 Check Out Our Range of Certified Freestyle Scooter Helmets!
Author: Scooter Village Date Posted: 18 January 2021
Helmet looking a little worse for wear? Scooter Village has a FULL range of safety gear in stock and ready to wear!
Helmet looking a little worse for wear?
Scooter Village has a FULL range of safety gear in stock and ready to wear!
Triple 8 Certified Helmets
New in stock at Scooter Village is the range of Triple 8 Sweatsaver helmets. These are some of the most comfortable helmets we've ever stocked. Why's that? Inside the high-impact EPS outer shell is a dual density, soft foam liner with a plush Sweatsaver fabric. This layer wicks away sweat and provides more comfort than the thin pieces of 'padding' found in traditional helmets. The liner is also integrated into the outer shell to ensure the helmet sits nice and low on the head.

The Triple 8 Sweatsaver helmet is certified too so you know it has passed the test and can be trusted for whatever spills you might experience. The helmet complies with the requirements of AS/NZS 2063, US CPSC and ASTM F-1492.

Triple 8 have also provided four different size options, so we've got something to fit every head. See our size guide to find your fit! Each helmet also includes two sets of inner liners, one set thicker than the other, to really fine tune the fit of your new lid and make sure it's extra comfortable.
DRS Certified helmets
It's likely we don't need to introduce this helmet to you. The DRS helmet has been one of the most popular scooter helmets on the market and for good reason: unbeatable value for money. Not to mention it's available in more colours than you can dream of!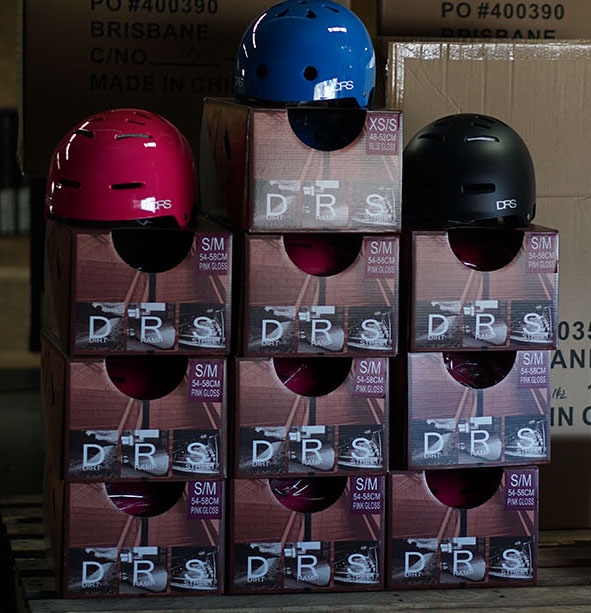 Affordable doesn't have to mean dangerous - the DRS helmet is Australian standards approved (AS/NZS 2063). It's comfy, too. With 14 air vents to keep your head cool and two different sized pad sets included with every helmet, this Aussie designed lid will feel at home on any head. With four different sizes available, DRS have you covered.
Family Dial-Fit Certified Helmets
What if we told you that you don't need to break the bank for a comfortable helmet? We're talking a helmet that actually fits your head. No more bobble head. Just comfort and safety. The Family 'Dial-Fit' helmets feature an adjustable dial retention system to ensure the perfect fit on every head. Not only are these Family helmets Australian standard approved but the innovative Dial-Fit system ensures they are as comfortable and as safe as possible.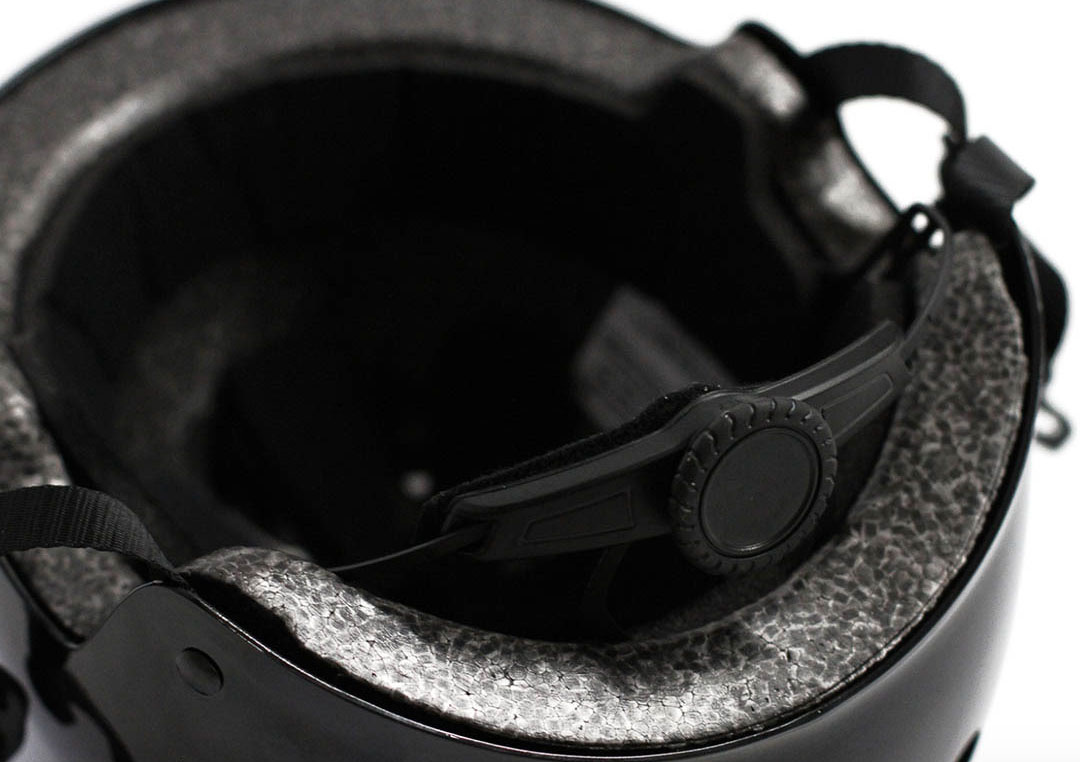 Featuring an ABS hard shell, 5mm die cut padding, 11 air vents and the Dial-Fit retention system, these helmets are packed with everything you need for freestyle scootering. Despite being heavy on the features, Family helmets weigh in at just 429 grams, so you'll hardly notice it on your head.

Which will you choose: vibrant white or stealthy black?
Need help finding your helmet size? Check out our size guide here.