Helmet looking a little worse for wear?
Perhaps your pads keep falling down each ride.
Scooter Village has a NEW range of safety gear in stock and ready to wear!
FIST Handwear
The finest glove company in the game, FIST Handwear, have just released their new Chapter 12 collection of gloves! We've got to say, these are some of the sickest designs to date. Whether your style is something subtle or you prefer brighter, more eye-catching gear, FIST have you covered. The collection includes signature gloves from Ryan Williams, Brandon Loupos, Caroline Buchanan and Lewis Woods.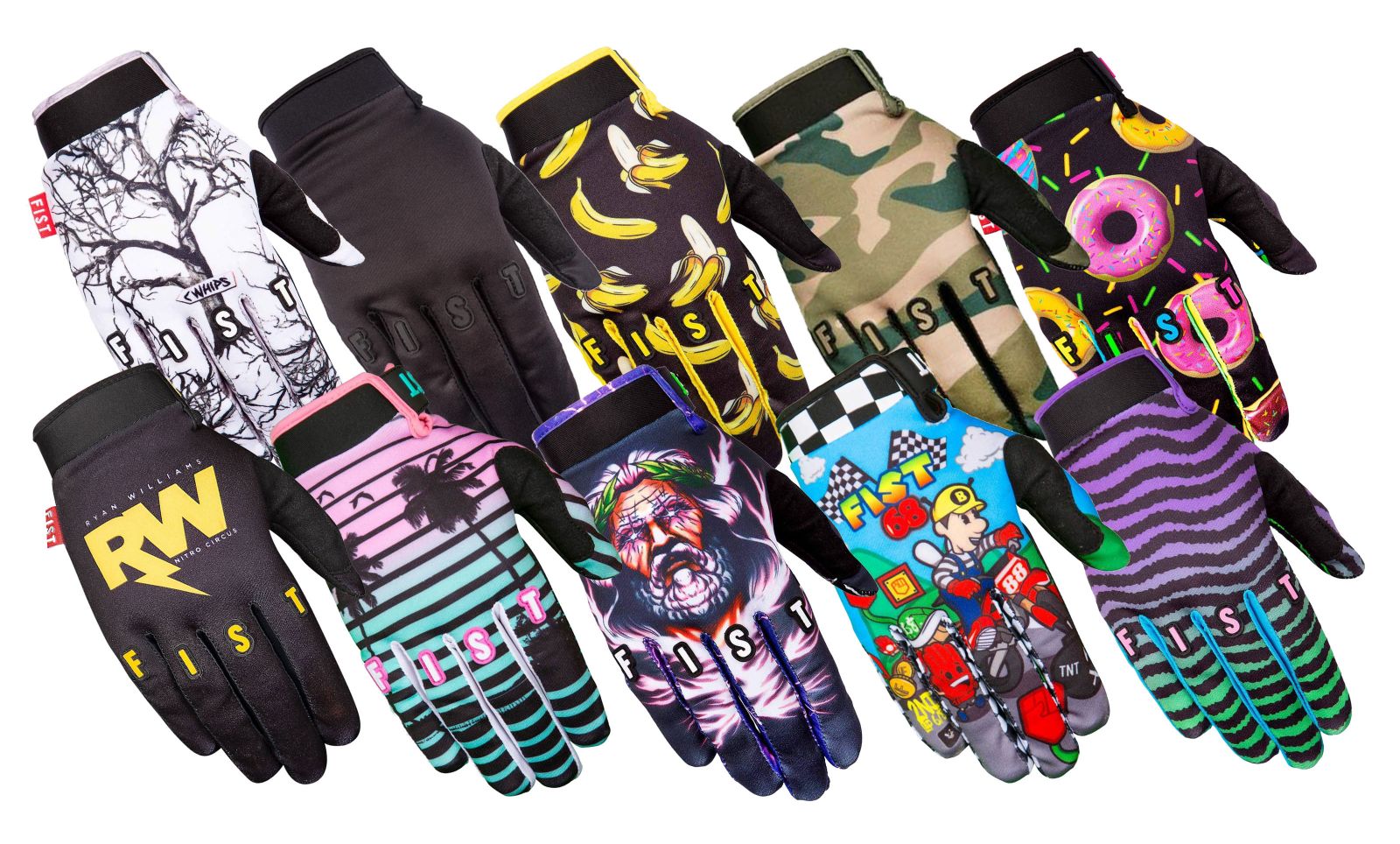 The Gloves:
The twill spandex upper and finger gussets combined with a custom FIST closure strap means these things fit, well… like a glove! Seriously, ask anyone who rides with a pair of FIST gloves, they're so comfortable you'll forget you're wearing them. Better yet, the index finger and thumb are touch screen compatible, so you don't have to stop your session to film those new clips!
Triple 8 Certified Helmets
New in stock at Scooter Village is the range of Triple 8 Sweatsaver helmets. These are some of the most comfortable helmets we've ever stocked. Why's that? Inside the high-impact EPS outer shell is a dual density, soft foam liner with a plush Sweatsaver fabric. This layer wicks away sweat and provides more comfort than the thin pieces of 'padding' found in traditional helmets. The liner is also integrated into the outer shell to ensure the helmet sits nice and low on the head.

The Triple 8 Sweatsaver helmet is certified too so you know it has passed the test and can be trusted for whatever spills you might experience. The helmet complies with the requirements of AS/NZS 2063, US CPSC and ASTM F-1492.

Triple 8 have also provided four different size options, so we've got something to fit every head. See our size guide to find your fit! Each helmet also includes two sets of inner liners, one set thicker than the other, to really fine tune the fit of your new lid and make sure it's extra comfortable.
Gain Fast Forward Rookie pads are back!
If you've been down to your local park recently, you've probably heard of Gain Protection. Especially the popular Shield knee pads. Recently Gain brought out their Fast Forward range of pads, providing a more affordable option for those riders who want to stay protected with quality gear but don't want to break the bank.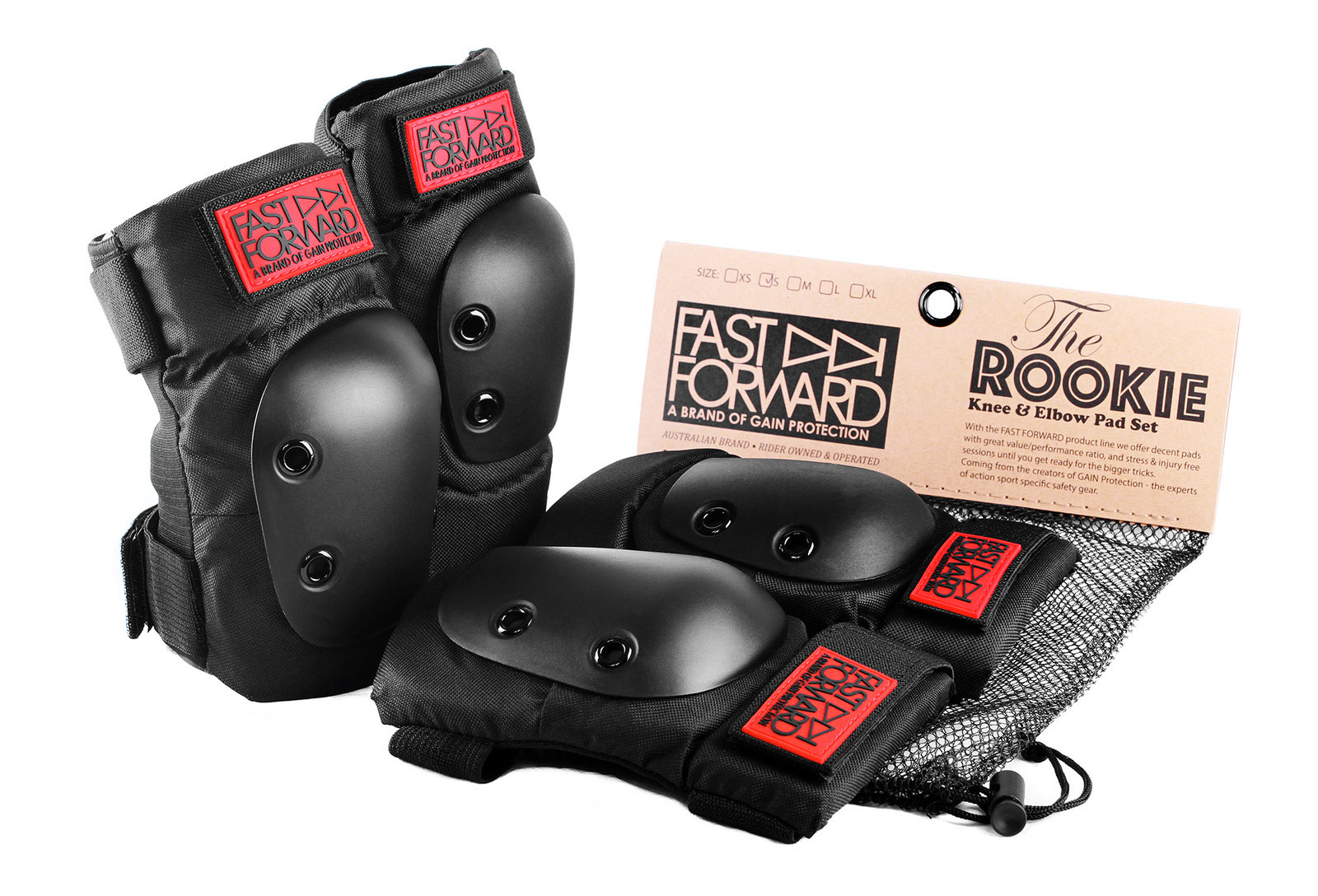 Unlike the cheaper pads on the market, Rookie pads won't fall apart after your first session or fall down every five minutes like a toddler on an ice rink. These pads use a tough EVA foam padding topped off with Shield style hard plastic caps for those big hits! The high-quality elastic straps provide the comfort and longevity that is a rarity amongst pads in this price range.
Within the Fast Forward range you have the option of the Rookie knee and elbow pad set or the Rookie Pro knee pad set. If you're wanting to feel more comfortable with progressing your riding, then these pads are undoubtedly the best value and best quality scooter pads you could choose.