Scooter Village Guide to Safety Gear
Helmets
Helmets are the most important piece of safety equipment you can wear while riding. Injuries sustained from a stack without a helmet can not only cause downtime from riding but also negatively impact your day-to-day life.
With that being said, finding the correct helmet for you is key to achieve safety, comfort and the right look.
Start by taking a measurement of your head. Use a measuring tape to measure around the largest part of your head from your forehead (see the image below). Refer to the size chart to see what size is going to fit best.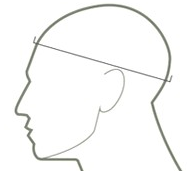 Size

XS/S

S/M

L/XL

CM measurement

48-52

54-58

58-62

Size

XS/S

M/L

XL/XXL

CM measurement

51-54

55-58

59-62

Size

XS/S

S/M

L/XL

XL/XXL

CM measurement

51-54

53-57

57-60

60-63
Knee pads
Second to helmets, knee pads are the next most popular piece of protective equipment for scooter riders. Knee pads will inspire confidence as bailing mid-trick will become a safer and more viable option. Perfect for progressing your riding!
We offer two variations of Gain Protection knee pads: Stealth knee pads and the The Shield knee pads. The Stealth knee pads are a soft pad which offers a slimmer design, perfect for wearing under jeans. Designed specifically for scootering, The Shield knee pads are a hard pad that really save your knees if you need to land on them. These are our most popular pick for scooter riders.
To find what size suits you best, grab that measuring tape you used earlier and take two measurements around your leg as per the image below. Refer to the image at the bottom of the page to see which size is going to fit best. Gain's pads offer great adjustability, meaning they will always sit in place and offer a comfortable fit.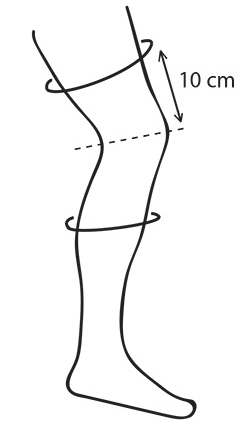 Elbow pads
Looking for a little extra protection? Perhaps you're just starting out, or you really want to push your boundaries? A set of elbow pads will help save your skin. This image below shows where to take your measurement for Gain elbow pads!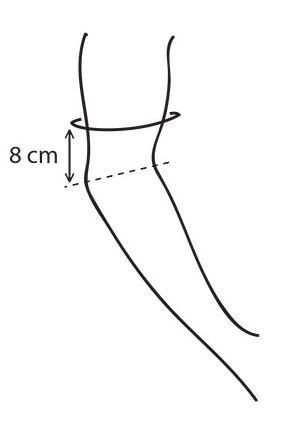 Gain Protection Size Chart: