NEW 2021 Envy Prodigy S8 Series 8 Complete Scooters
Author: Scooter Village Date Posted: 28 October 2020
The New 2021 Envy Prodigy Series 8 complete scooters are HERE!
The New 2021 Envy Prodigy Series 8 complete scooters are HERE!
And when you see them in person, you're going to fall in love...
Here's the run down:
For 2021 the new Prodigy lineup will include four totally new colourways: Nebula, Retro, Dusk and Swirl, along with everyone's favourites Oilslick, Scratch and Jade.

The 2021 Series 8 still utilises the same light-weight design, thanks to features such as a 6061-T6 extruded aluminium deck with a weight reducing cut-out in the base and a set of high-density aluminium Reaper style bars.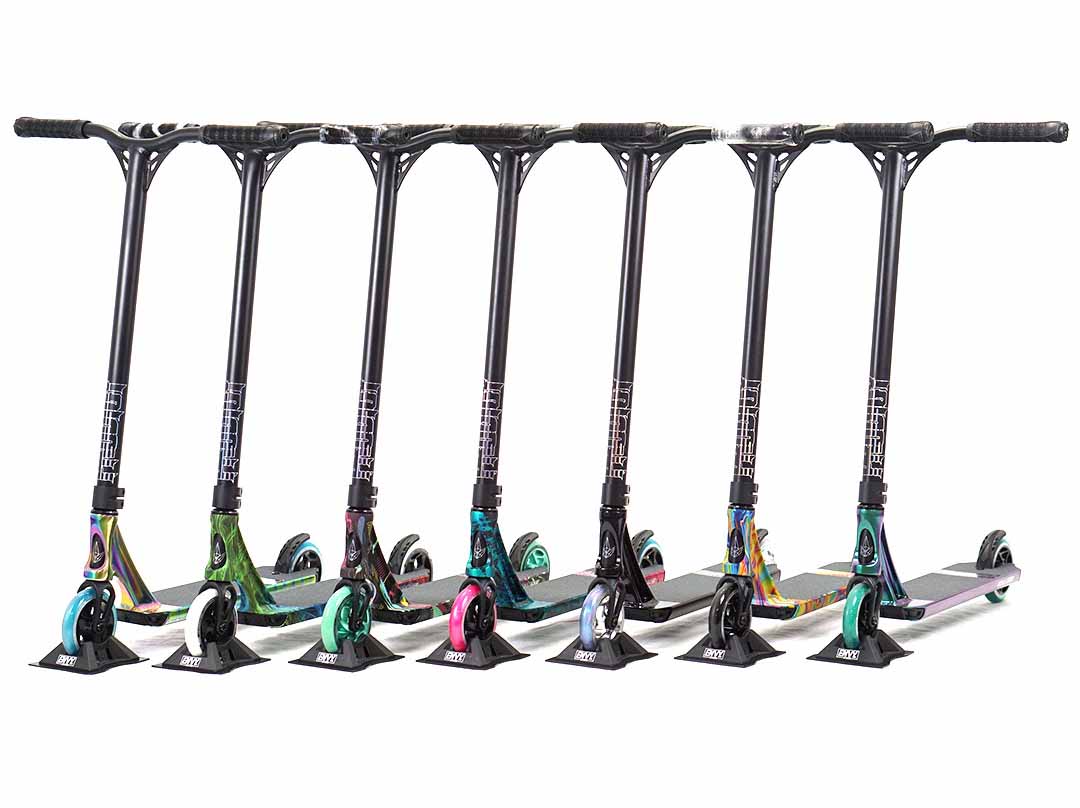 CLICK to See the 2021 Prodigy Series 8 Range
The Street Edition is a game-changing model bearing street specific components. Envy is breaking the mould, being the first brand to offer a street-specific complete scooter to meet the demands of street riders whilst still leaving you with some lunch money!
For 2021, both the black/gold and gray/teal Street Edition colourways have been upgraded with gloss finish wheels which set them off perfectly!
The 2021 Street Edition still features a large deck (125mm/4.9" wide by 510mm/20" long) with boxed ends and a set of 4130 Thermal chromoly T bars for hard-hitting street abuse.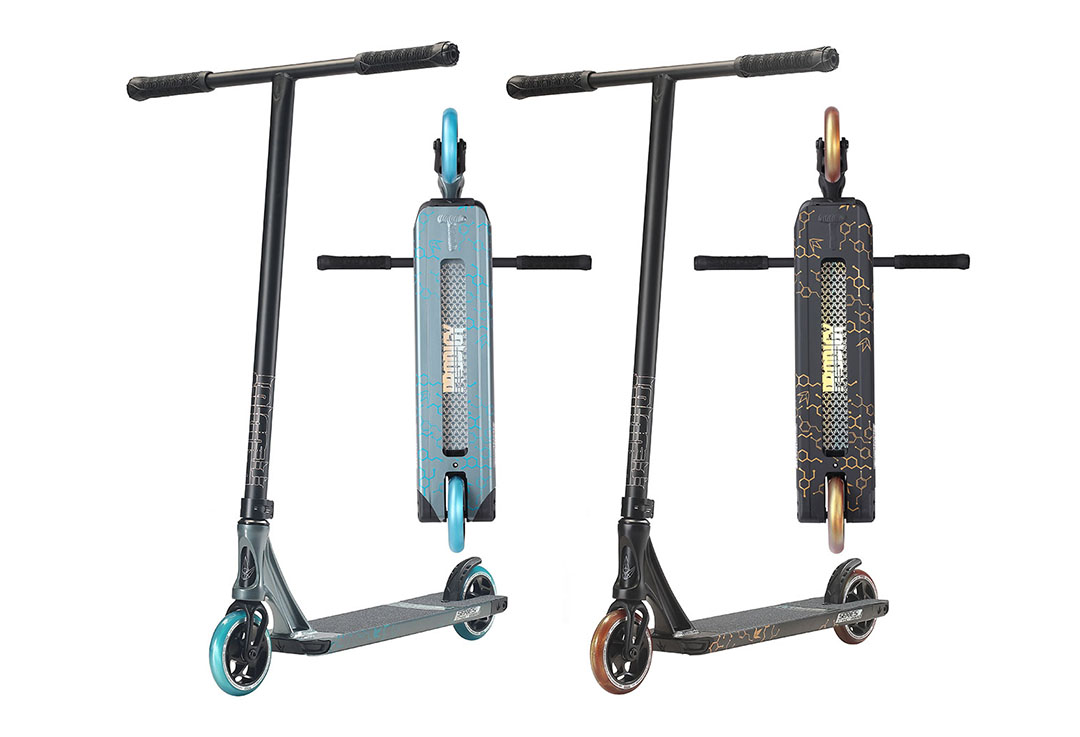 CLICK to See the 2021 Prodigy Street Range
Want to see more pictures and detailed specs? Of course you do! Check out the Series 8 and the Series 8 Street Edition.
Envy haven't forgotten about the younger riders! The All New Envy One S3 Series have been redesigned and for 2021, the Envy One S3 is available in SIX fresh & Vibrant two-tone colourways: All of these colourways are in stock and ready to go at a fantastic price from ScooterVillage!

CLICK to See the 2021 Envy One Range