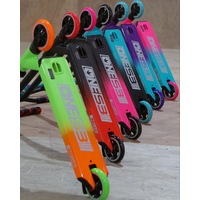 The NEW Envy One Series 3. The verdict: BEST Scooter Under $200!
Author: Sam at Scooter Village Date Posted: 3 November 2020
THE NEW ENVY ONE SERIES 3 COMPLETE SCOOTERS HAVE LANDED
THE NEW ENVY ONE SERIES 3 COMPLETE SCOOTERS HAVE LANDED
AND THESE ARE BY FAR THE BEST SCOOTERS AVAILABLE UNDER $200.
You might be familiar with earlier versions of the Envy One. A great budget level whip serving as an introduction to the world of scootering. They were cost effective and did the job well. However, they left a little to be desired as far as the level of build-quality went. Despite this, they were hugely popular as the value for money was very hard to beat.
For the Series 3, Envy went back to the drawing board. What they've created is more inline with the specs of the Colt, a bona fide Envy scooter cementing its place in their line-up and topping the wish list of any kid wanting to get on a scooter.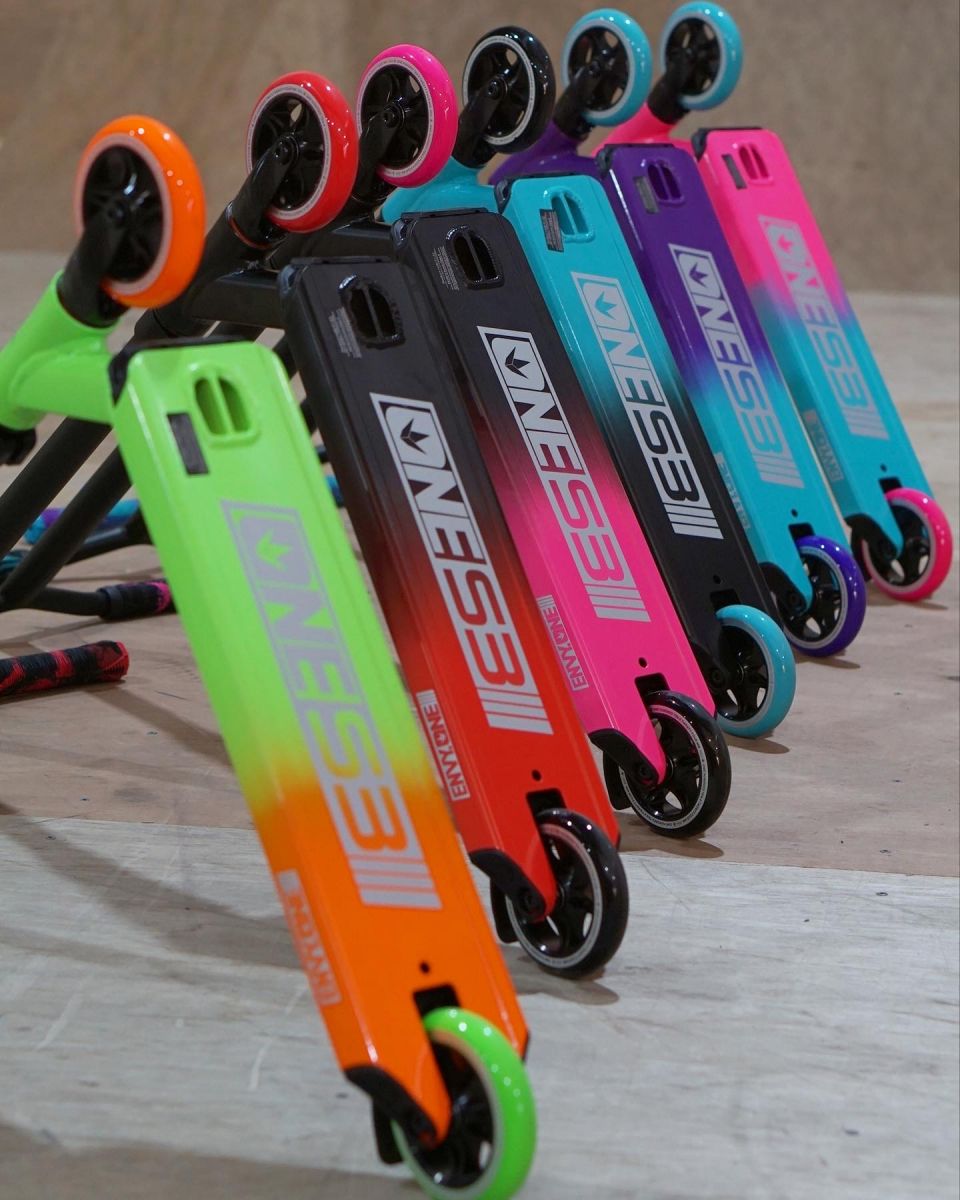 The Envy One S3 gives young riders a taste of what its like to own their very own pro scooter and get them hooked on a sport they'll love. No downtime due to a department store special that's gradually falling to pieces with each jump. Just smiles, high-fives and the excitement of freestyle scootering.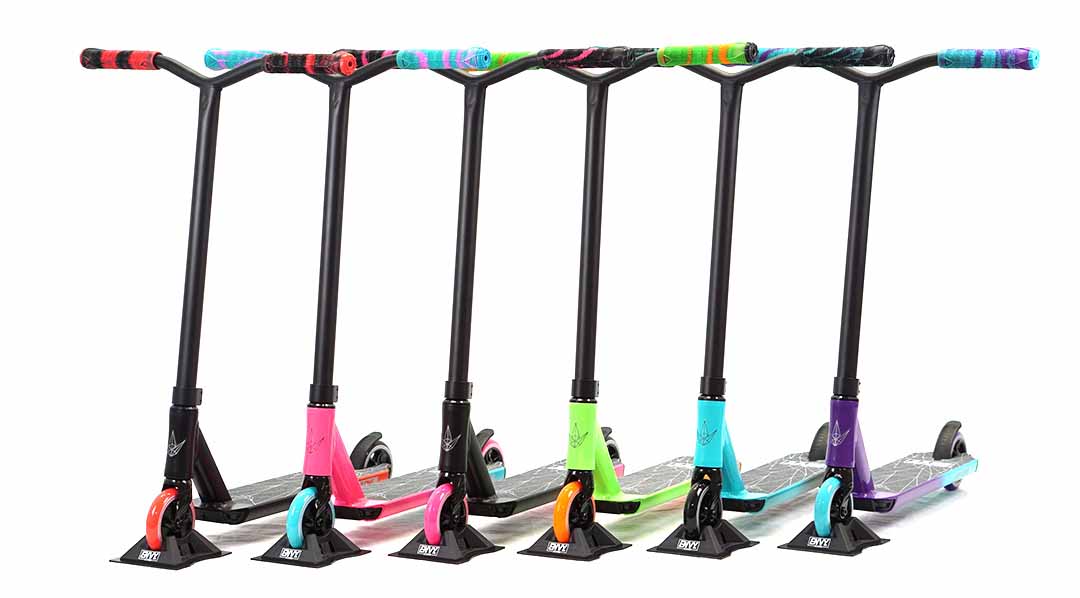 CLICK TO SEE THE ENVY ONE S3 RANGE
So what exactly have Envy done to bring the One into a league of its own? If you didn't notice already, the Series 3 now comes standard with a set of one-piece chromoly bars. No more assembly headaches, a lot more strength. Win win.
The S3 has also been upgraded to a pair of 110mm diameter Envy wheels. This means a smoother ride, more ground clearance over ramps and a massive choice of replacement and upgrade wheels in what is one of the most common scooter wheel sizes available. Not bad for such an affordable scooter.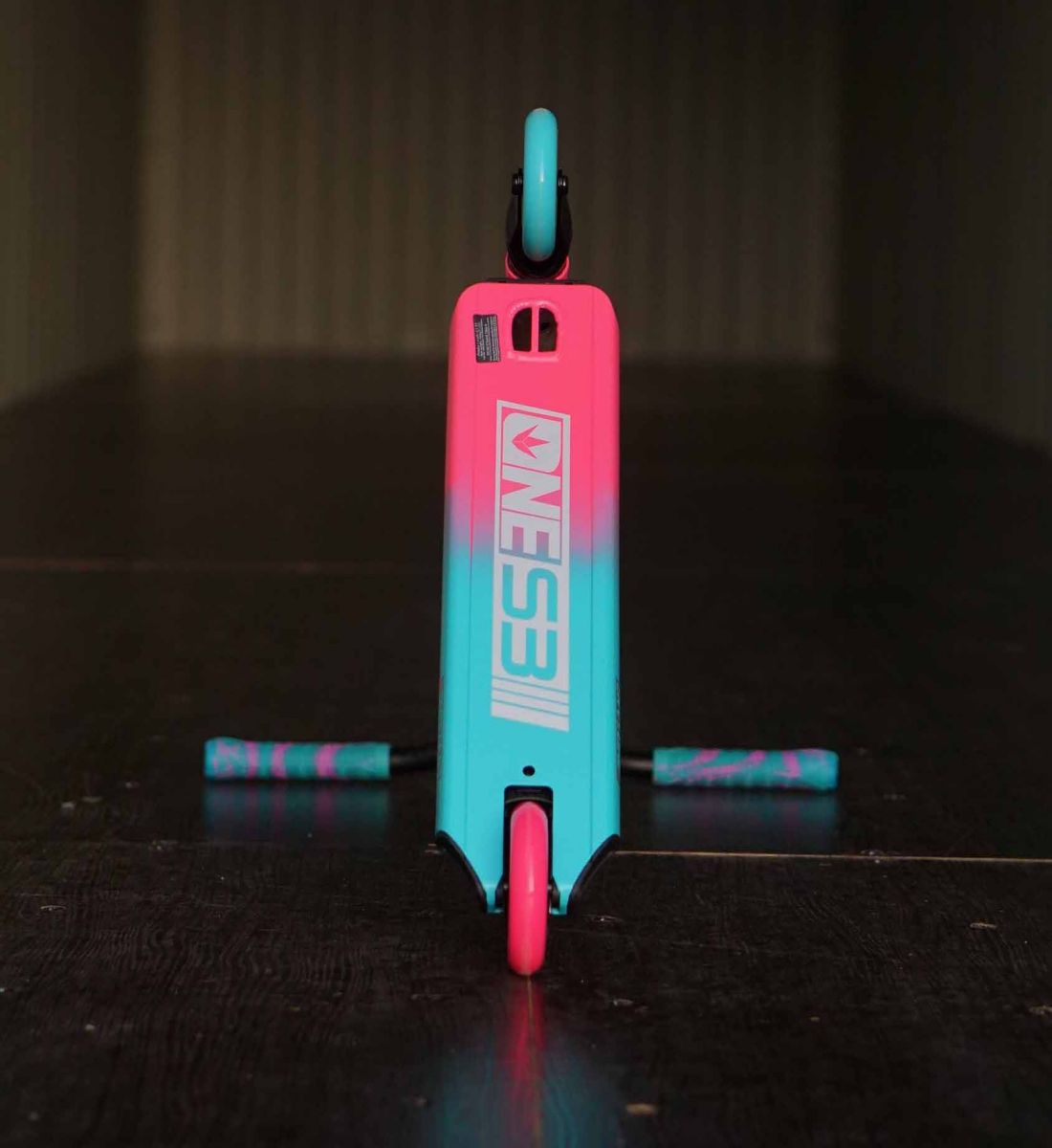 The deck of the new Envy One has also been redesigned in terms of size and shape to give young pilots the level of control they need. The build is rounded out with all the finishing touches you've come to expect from Envy, such as their tough nylon brake system and deck inserts, comfy Envy grips (as found on the flagship Prodigy model), a fully sealed integrated headset and ABEC 9 wheel bearings. In a nutshell, Envy have totally redesigned this scooter from the ground up to bring us the best scooter on the market for the price.
And let's not forget: the new colourways are next level! If you want to stand out from your friends, the new Envy One should be your number one choice. These colourways are so bright we can guarantee that astronauts on the moon will be giving you a thumbs up when they see you rolling on your Series 3.
The Envy One is available in green/orange, black/red, black/pink, teal/black, purple/teal and pink/teal.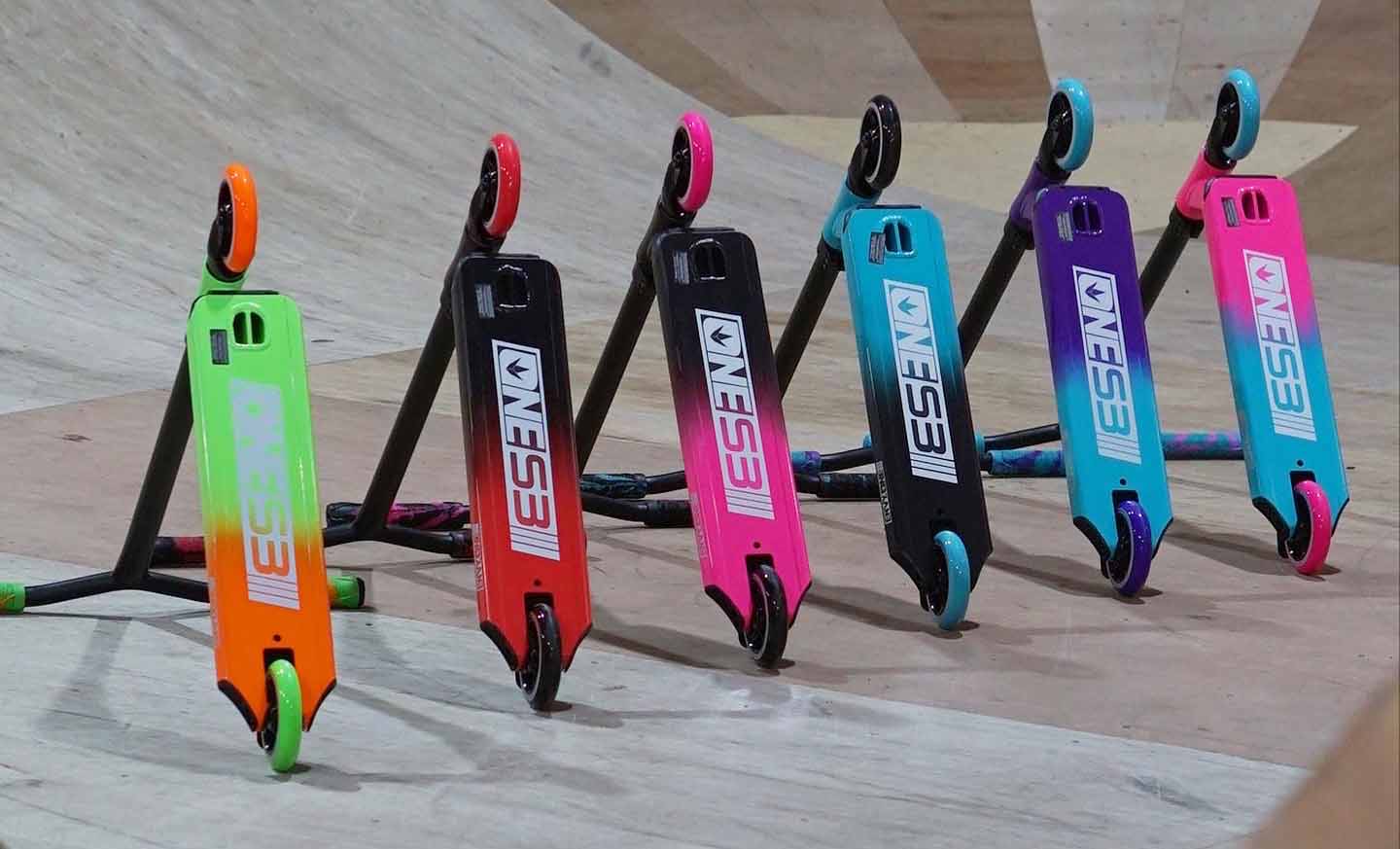 Want to see all the nitty-gritty details and peep some more photos? Click here to check them out and order yours now!