If you haven't heard about Fuzion Scooters yet, we want to know what rock you've been living under.
If you haven't heard about Fuzion Scooters yet, we want to know what rock you've been living under. These American designed scooters are quickly taking over as one of the most popular freestyle scooters available, and with good reason too. Our rider feedback has been unanimous: these scooters are spot on.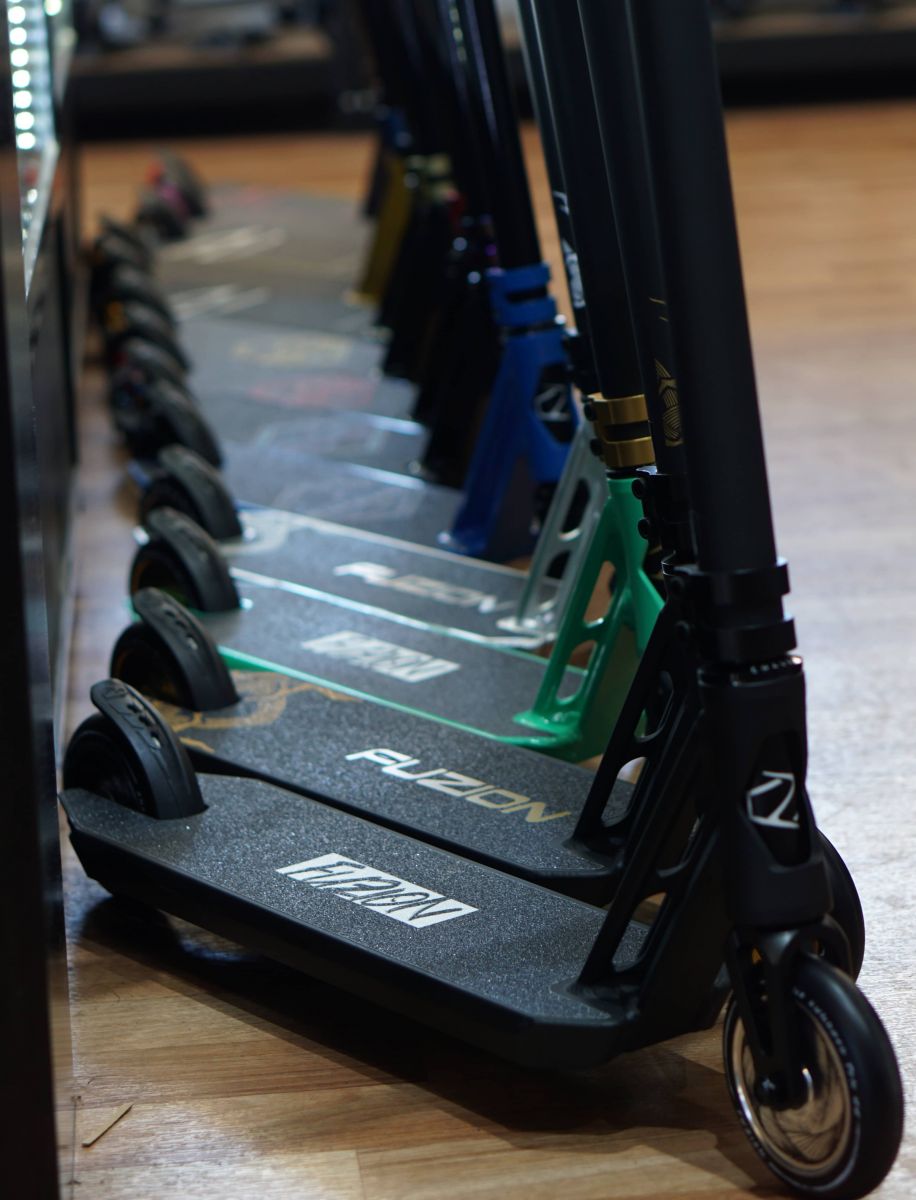 Well equipped. Light. Stylish. Sounds like something you'd have to sell a kidney for, right? Well, that's what we thought. So you'll probably be as gob-smacked as we were to discover that the top-of-the-line Z350 is a sub $300 scooter. Yep. Keep an eye on your local skatepark, it's going to become overrun by Fuzion whips soon enough.
But wait, it gets better. We now have five new colourways available, along with the existing colours! New to the Z250 line-up is a sweet purple colourway, while the Z300 is available in a new blue or red on black finish. As for the flagship Z350, we now have some tough looking stealth options: black and gold on black.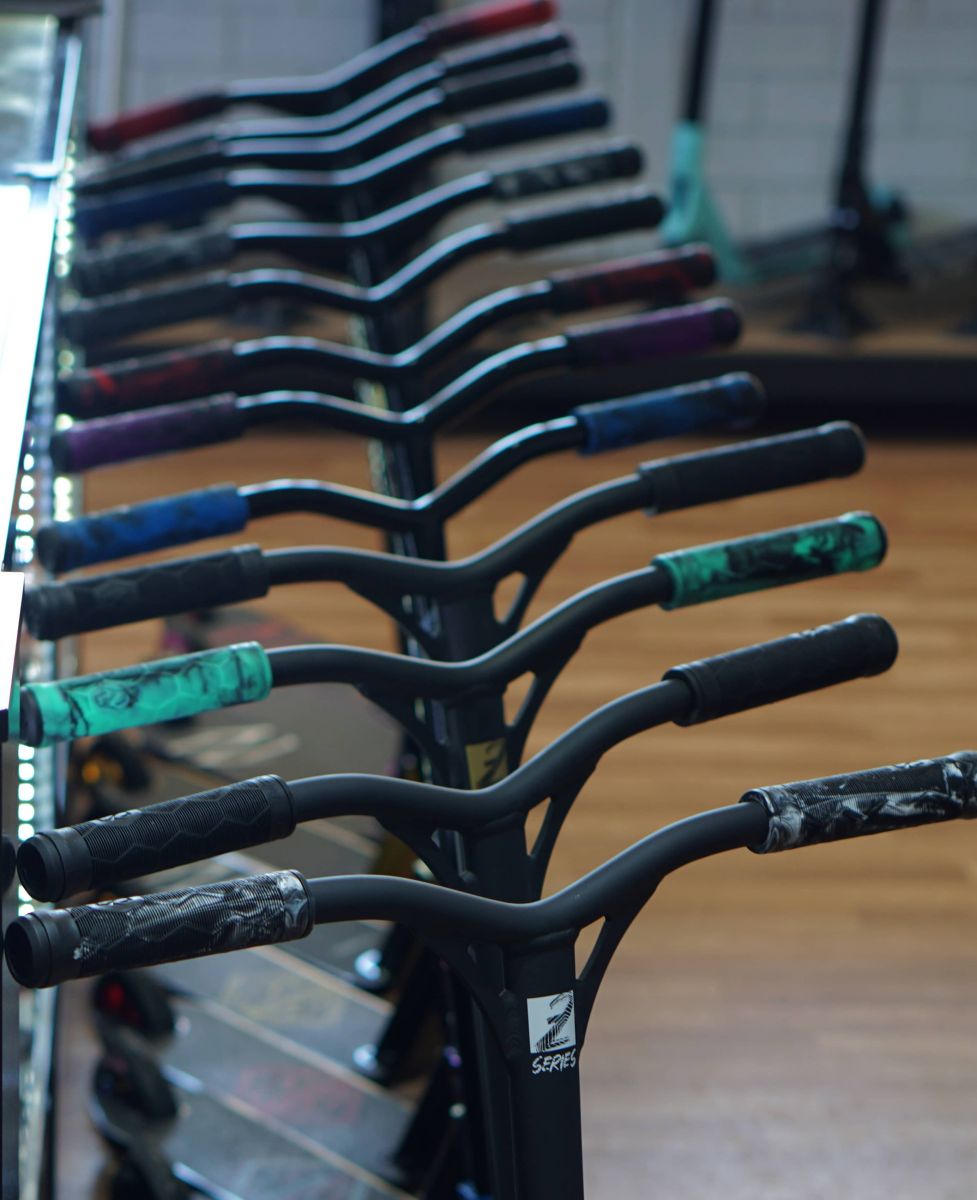 For those who aren't familiar, the Z250 is a great entry-level whip for the newer riders, equipped with a 4.5" deck and strong steel bars. The Z300 is perfect for intermediate riders who have been riding for a while, with a wider 4.75" deck and more refined componentry. The Z350 is for those who want the best, loaded with a 4.75" deck, aluminium bars and Fuzion's best components.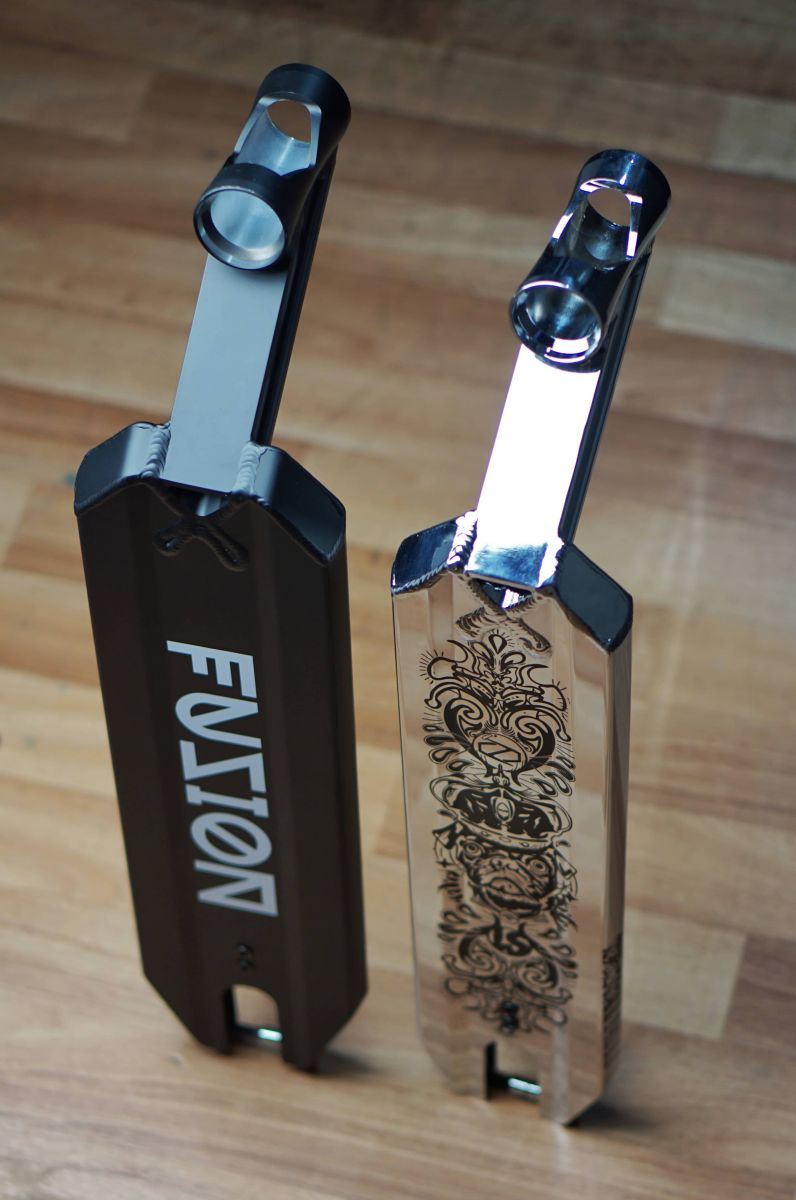 As well as complete scooters, we have a range of Fuzion parts available including grips, wheels and decks. To say the Fuzion Entropy 5" Decks have been popular is an absolute understatement. On day one of selling these decks, we sold out! Fuzion have successfully filled the need for a quality, affordable 5 inch wide deck and so we now keep plenty of these on hand ready to go!
As for Fuzion's grips, they're probably some of the comfiest grips we've felt. Measuring in at 155mm wide and available in four different colourways, you need to cop a pair for yourself to really understand the lounge chair level comfort these bring to your ride!
Shop the range of Fuzion Scooters and parts now!