Colt S4 Completes Range is extended for 2020
Colt S4 Completes Range is extended for 2020

The COLT has always been one solid complete now in 2020 with 2 fresh colours.. The complete has been in our line-up for years and this series rocks some sweet metallic finishes wrapped in fresh graphics. The Colt is perfect for the rider that is progressing onwards to the intermediate level.
Series 4 is topped with Tempered Steel COLT bars at the perfect height for the younger rider.
TPR hand grips that are soft but extremely durable, at 160mm long they give the perfect amount of coverage.
Two bolt 6061 Aluminium clamp with 5mm bolts, excellent grip while keeping it light.
The bulletproof 4130 Chromoly COLT forks that will fit up to 125mm Wheels. The 110mm 6063 Aluminium Extruded core using the best 86a grade Polyurethane with performance bonding to reduce the risk of de-hubbing.
The deck is 6061-T6 Extruded Aluminium deck painted in our high-quality finishes, integrated 82.5 degrees head tube and fully sealed headset. Finished off with our nylon brake system and fitted with front plate and rear inserts.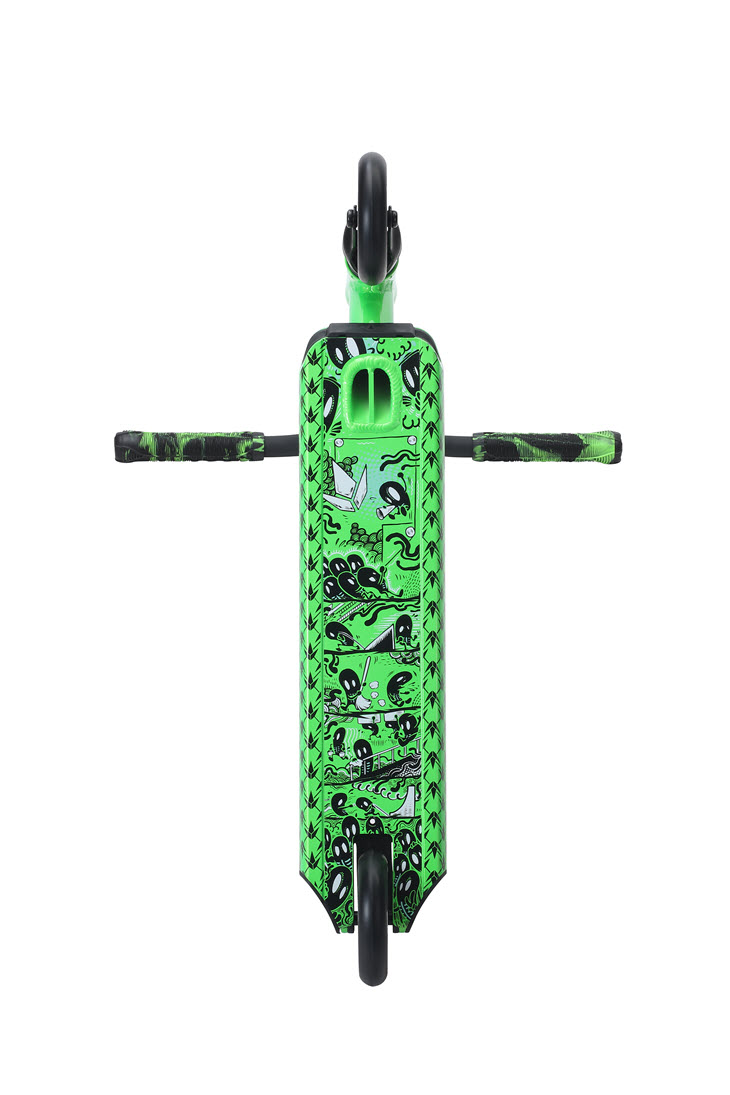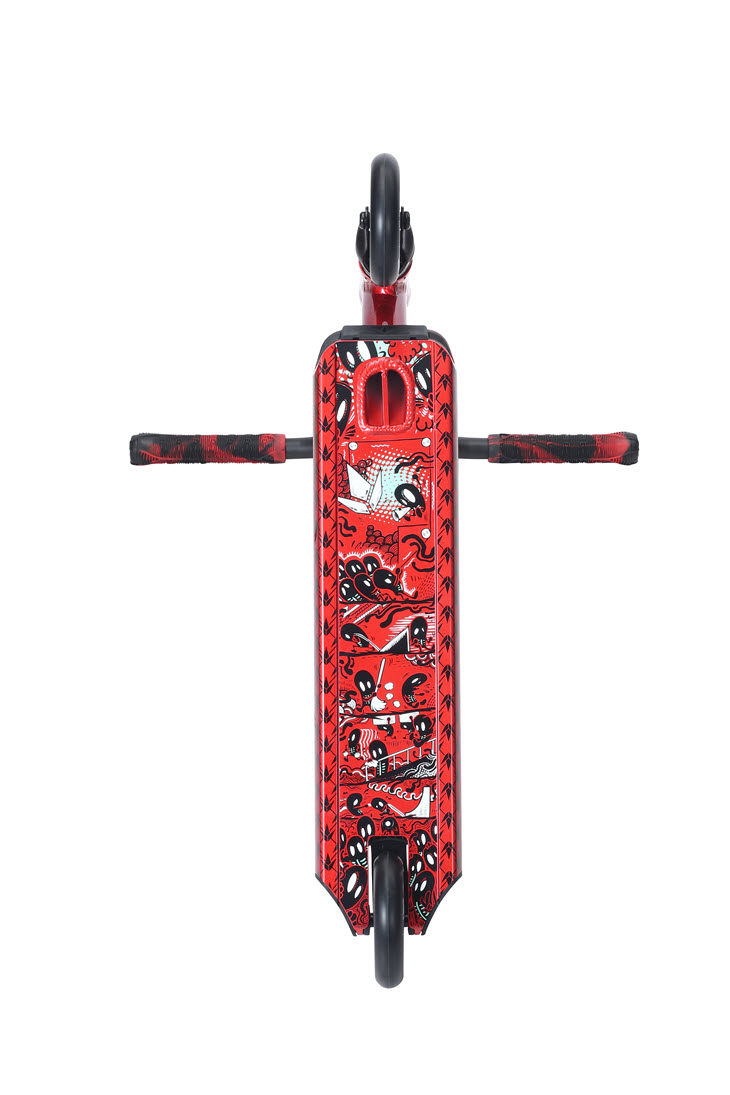 Full Specs Below:
Deck - 6 Series Aluminium deck | angle 82.5° | width 120mm | length 495mm

Forks - IHC 4130 Heat treated Two Piece COLT fork

Bars - Matted Black high tensile steel 580mm Height x 520mm Width

Barends - TPR hand grips 160mm long with nylon

Clamp - 2 bolt COLT Clamp

Headset - Fully Sealed Integrated Headset

Wheels - 110mm Metal Core wheels 86A PU ABEC 9 Bearings

Nylon Brake

Nylon front plate and rear inserts

High quality grip tape

Weight: 3.9kgs

Total Height: 840mm

Total Length: 680mm

Foot Space: 350mm
CLICK HERE TO SHOP COLT S4 SCOOTERS