UNIQUE RADIANT COLOURWAYS NOW AVAILABLE!
Here at the Scooter Village we now have the new Root Industries Invictus and Lithium complete scooters in the unique Radiant colourways!
These are definitely some of the freshest designs we've seen from the team at Root. If you want to stand out from the rest, these vibrant colourways will more than do the job. The Invictus is available in black with an eye-catching green and orange colourway or pink with a flamboyant white and yellow colourway. As for the Lithium, it is available in black with a striking blue and purple finish.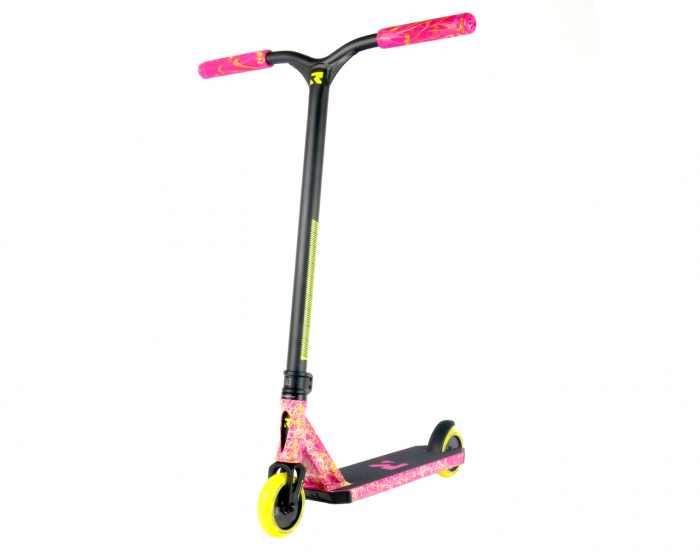 Features:
One of the biggest advantages of these scooters is the new Hi-Modulus Alloy (HMA) material used for the handlebars, which is as light as aluminium but almost 50% stronger! The Invictus and Lithium both feature 6mm bolts throughout the whole scooter, meaning you only need one allen-key to rebuild your ride! Forged forks and hydroformed deck ensure your lightweight ride is strong enough to stand up to whatever riding you can throw at it, while 30mm wheels offer extra grip in the park and more durability on the streets.
Shop the range of Root Industries completes now at Scooter Village!
Still struggling with choosing a scooter? Check out our size guide.
Or call us at The Scooter Village.
Other articles you may be interested in: