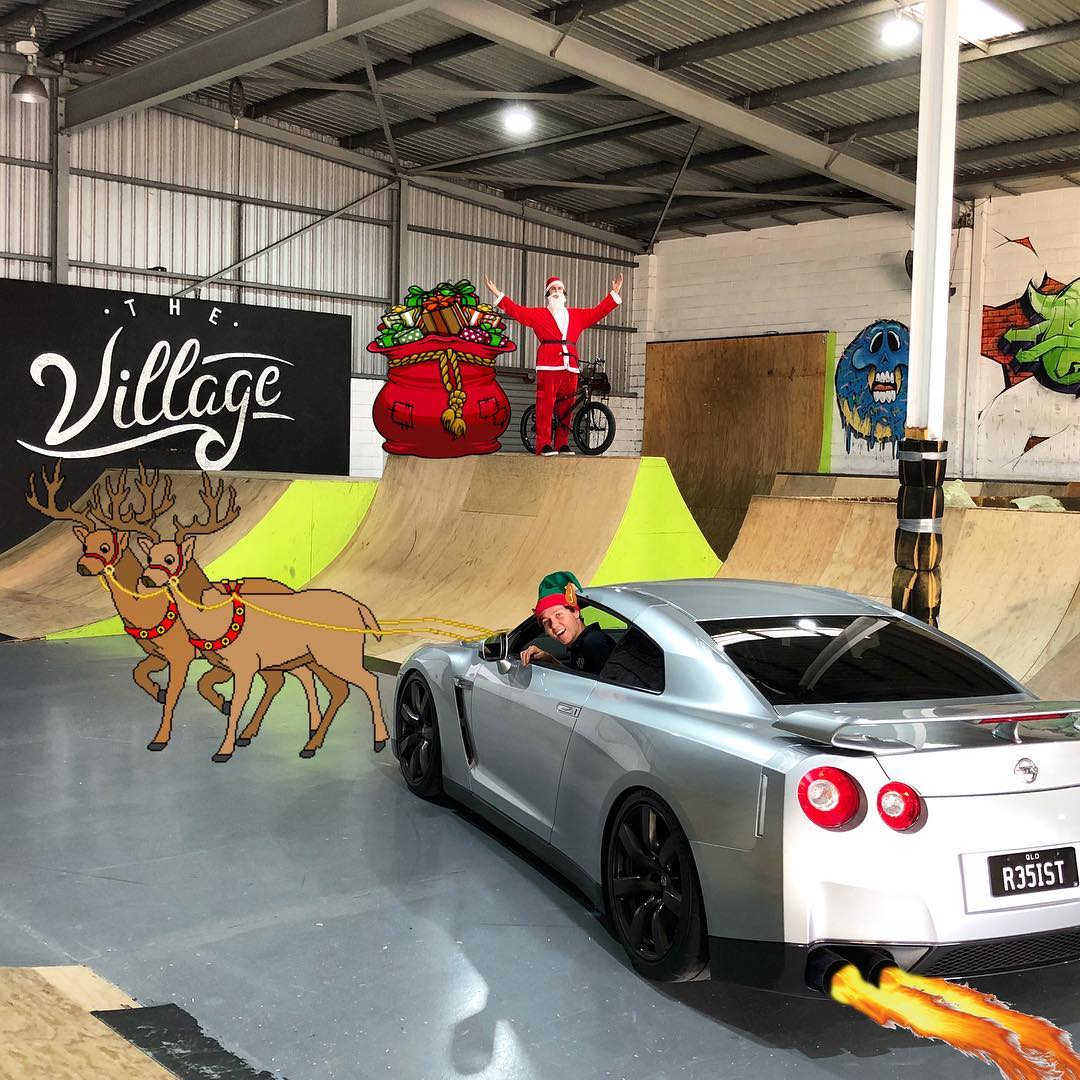 At Scooter Village we use Australia Post exclusively where ever possible. As well as extended trading hours Aust Post are also delivering on weekends leading up to Christmas Delivery. We have answered some common asked questions below to help with your Christmas Shopping decisions. If you still need assistance please give us a call or use our easy on-line Chat
NEWSFLASH!!
To give you added peace-of-mind & the best chance of your order being delivered before the Jolly Big Red Man arrives, Scooter Village is offering at $10 upgrade to Express Shipping on all orders received from Saturday 15th till the Aust Post cutoff Midday Friday 21st Dec.
Q: Will I get my order before Christmas?
Your delivery time will depend on where you live and the shipping method you select. To see an estimate on how long a package will take to arrive, please go to the Australia Post web site and enter 4108 as the origin postcode
The following is a guide only to our shipping cut-off dates, Scooter Village will dispatch late orders up until 5pm Monday 24th but give no guarantee on delivery dates. We strongly encourage you to allow a few extra days to allow for any unforeseen circumstances.
Please don't leave your on-line shopping till the last minute.
| | | |
| --- | --- | --- |
| Location | Std Shipping | Express Shipping |
| Darwin | 18-Dec | 21-Dec |
| Rural Northern Territory | 17-Dec | 19-Dec |
| Perth | 18-Dec | 21-Dec |
| Rural West Australia | 17-Dec | 19-Dec |
| Melbourne | 18-Dec | 21-Dec |
| Rural Victoria | 17-Dec | 21-Dec |
| Adelaide | 18-Dec | 21-Dec |
| Rural South Australia | 17-Dec | 20-Dec |
| Sydney | 18-Dec | 21-Dec |
| Rural NSW | 17-Dec | 20-Dec |
| South East Queensland | 20-Dec | 21-Dec |
| Rural Queensland | 19-Dec | 21-Dec |
| Canberra | 18-Dec | 21-Dec |
| Rural ACT | 17-Dec | 20-Dec |
| Hobart | 18-Dec | 21-Dec |
| Rural Tasmania | 17-Dec | 20-Dec |
Q. Can I pick-up my order?
Yes, Scooter Village offers free in-store order & collect, we are open 7 days till late
For your last-minute Christmas Shopping. Simply quote your order number & one of our
Helpful staff will assist with your purchase.
Q. How do I track my order?
You will receive an Aust Post tracking number by email when your order is dispatched.
Both Std & Express post have tracking numbers for your convenience. Simply go to the Aust Post site below & enter your tracking number:
You can also find your tracking number by logging into your Scooter Village My Account
If you do not receive your tracking or need further assistance please email us at sales@scootervillage.com.au
Q. What are your Christmas trading hours?
The Village will have extended trading hours commencing 17th Dec
We will also be trading till midnight Sat 22nd & Sun 23rd plus, we will be open till 9pm Christmas Eve for your last-minute Stocking fillers & instore pick-up's
Monday, 17 December 2018

10am

til

6pm

Tuesday, 18 December 2018

10am

til

6pm

Wednesday, 19 December 2018

10am

til

9pm

Thursday, 20 December 2018

10am

til

9pm

Friday, 21 December 2018

10am

til

9pm

Saturday, 22 December 2018

9am

til

Midnight

Sunday, 23 December 2018

9am

til

Midnight

Monday, 24 December 2018

10am

til

3pm

Tuesday, 25 December 2018

CLOSED

Wednesday, 26 December 2018

10am til 3pm

Thursday, 27 December 2018

10am

til

9pm

Friday, 28 December 2018

10am

til

9pm

Saturday, 29 December 2018

9am

til

9pm

Sunday, 30 December 2018

9am

til

6pm

Monday, 31 December 2018

10am

til

3pm

Tuesday, 1 January 2019

CLOSED

Wednesday, 2 January 2019

CLOSED

Thursday, 3 January 2019

CLOSED

Friday, 4 January 2019

10am

til

Midnight

Saturday, 5 January 2019

9am

til

9pm

Sunday, 6 January 2019

9am

til

6pm
Don't forget we are open 7 days till late and always happy to assist with your Scooter questions