Fresh in here at Scooter Village is Fuzion's new 2020 range of Z Series scooters!
Fuzion offer three different complete scooters to cater to all levels of rider ability.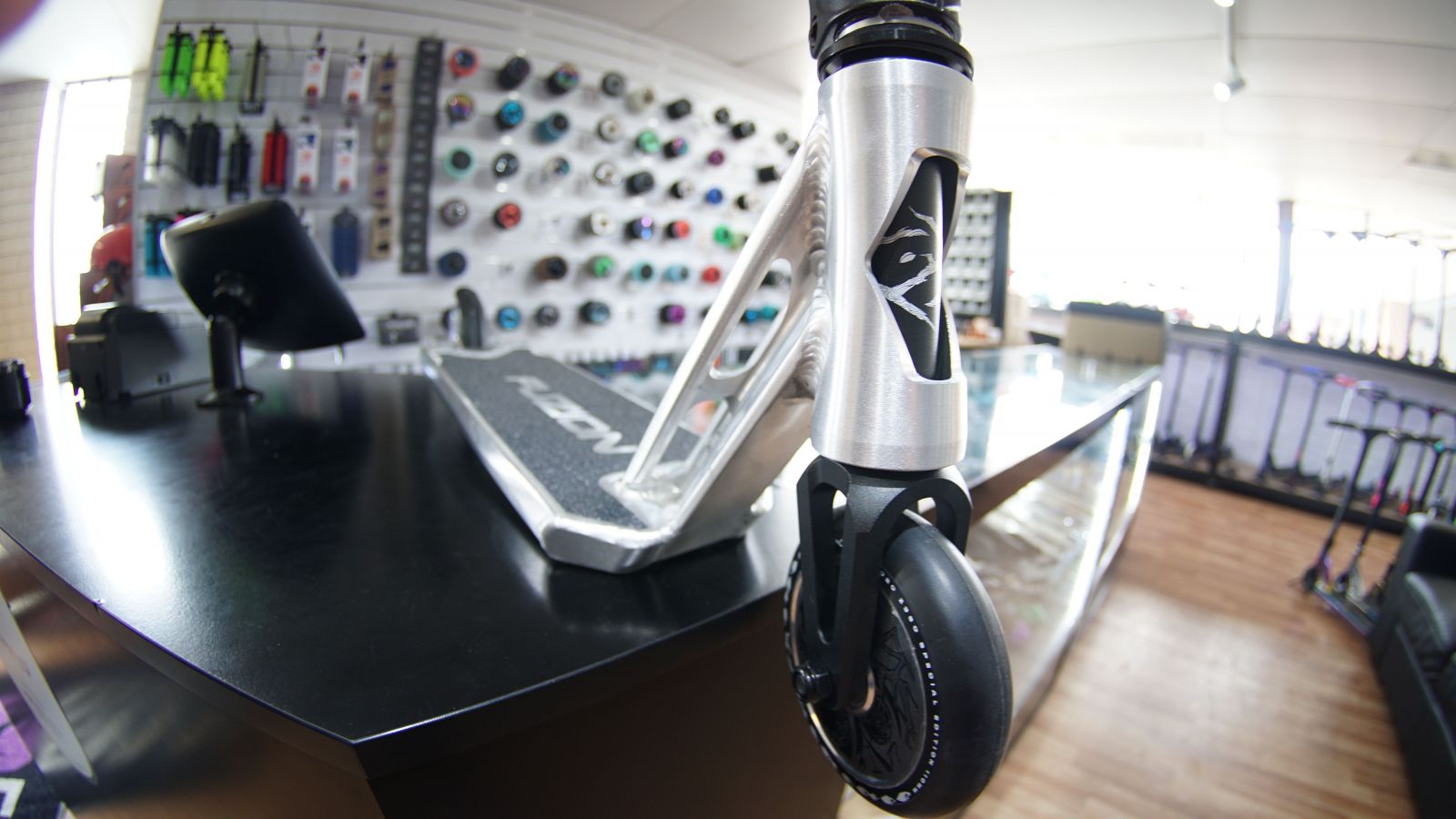 For the new riders.
The Fuzion Z250 scooter is the choice for riders who are looking to get involved in the sport. They offer crazy value at just over $200 a pop, yet they're decked out with everything you need to get riding. The 4.5" deck offers plenty of foot space, while the steel bars make for a strong build. The Z250 comes with a pair of stylish, aluminium core wheels equipped with ABEC-9 bearings to keep you rolling smoothly!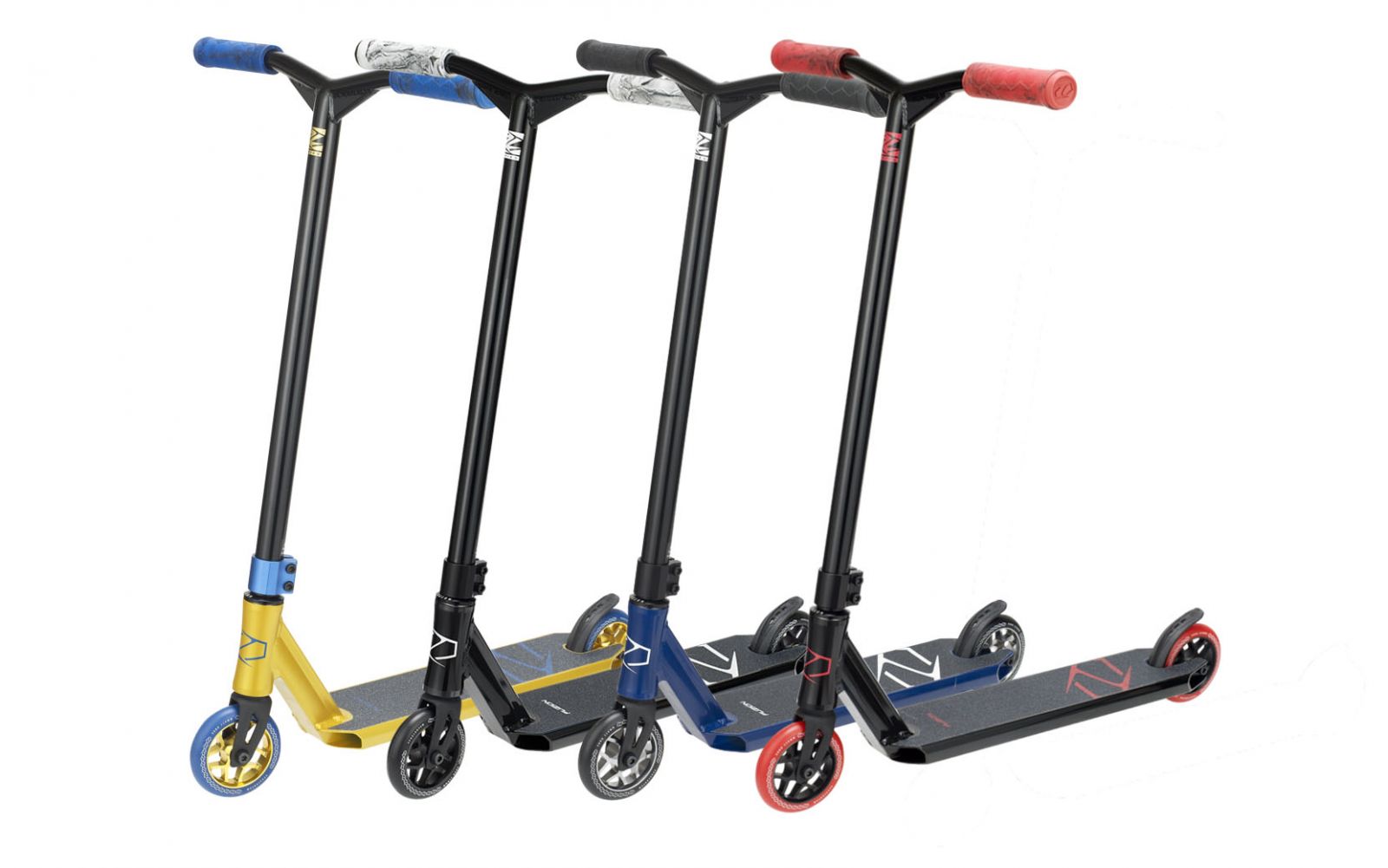 For the intermediate riders.
For those who have been riding for a while, the Fuzion Z300 is one of the best value complete scooters you could choose! With a wider 4.75" deck and more refined componentry, the Z300 is the perfect step up for your next scooter. For 2020, the Z300 decks have been redesigned to cut down on weight whilst keeping things nice and strong. We think the new decks look awesome!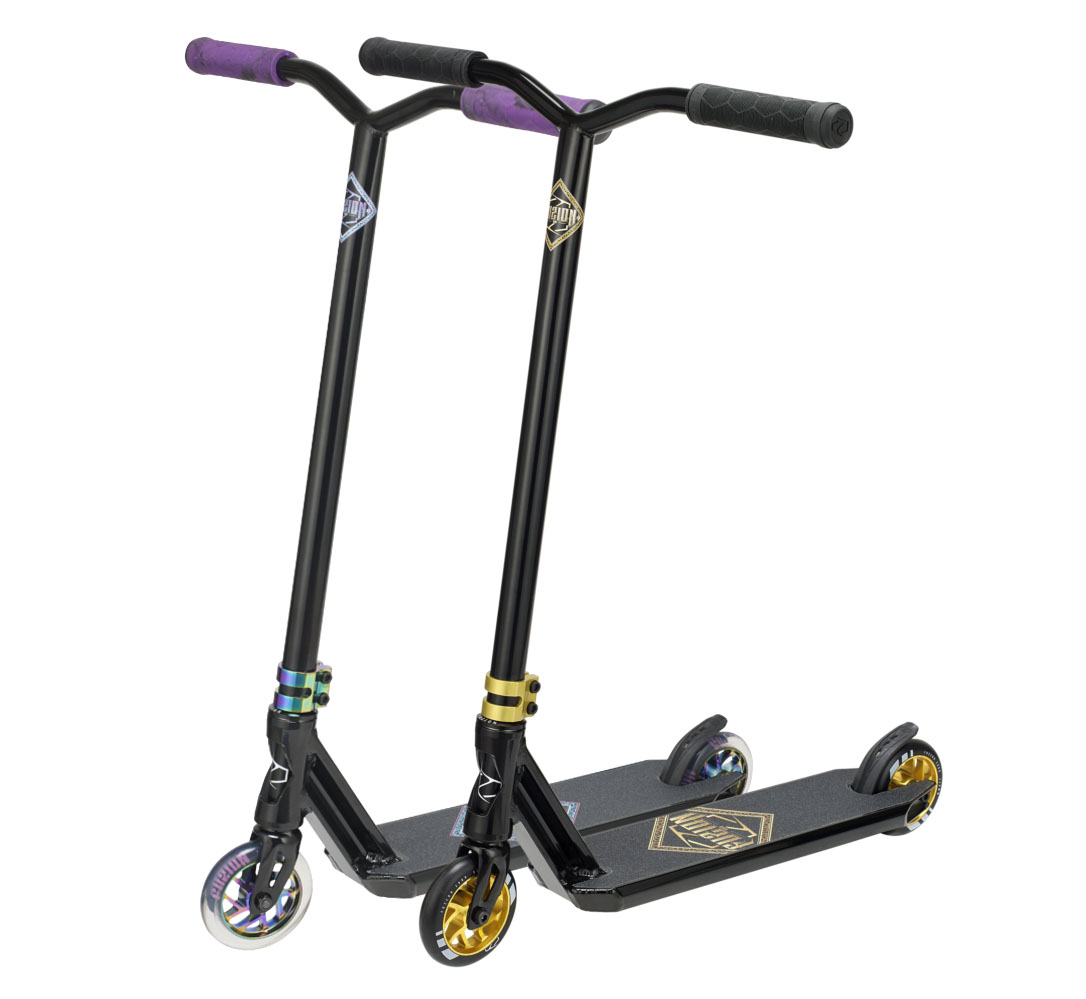 For the experienced riders.
This one is the cream of the crop. The Fuzion Z350 is for the riders who want nothing but the best. Why should you get the Z350? It has aluminium bars. It has a 4.75" aluminium deck. It weighs just over 3 kilograms. It costs less than $280.
Need we say more?
We will.
It comes in two eye-catching colourways, raw or teal, with impressive graphics to match.
The Z350 is trusted by Fuzion team riders, including Leo Spencer and Tyler Chaffin, so you know you can trust it too.
Perhaps now you can see why the Z350 is one of the most popular pro scooters available.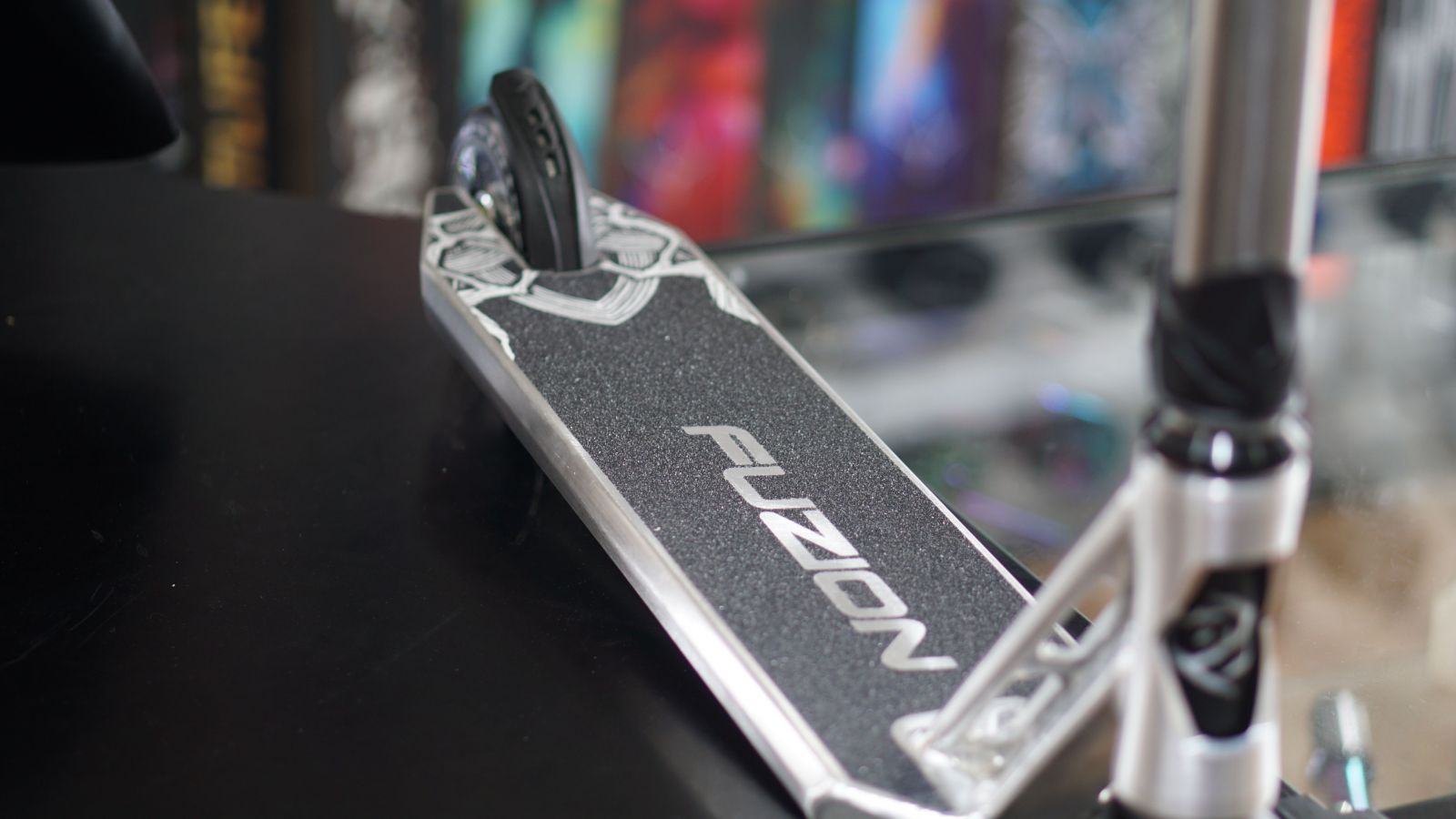 Keen to be one of the first to get your hands on the new Fuzion Z Series? Click Here to pre-order yours now!
Perhaps you want to add a little Fuzion steeze to your current ride?
Check out the Fuzion Ace Vapour wheels!
These 120mm scooter wheels are available in two different colours: neochrome with clear polyurethane and blue with blue swirl polyurethane.
Featuring an aluminium core, 88a polyurethane and Yellow Jackets ABEC-9 bearings, these wheels are sure to make your ride stand out!