Need some help with a Present for your favourite Scooter Rider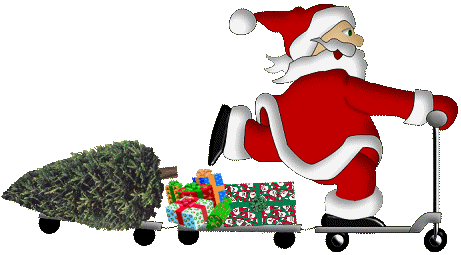 We can't believe how much living expenses have gone up this year; Fuel, Rates, Electricity, Food, School Fees, Everything!
Believe it or not, keeping the kids active & healthy is one of the least of your expenses BUT can bring you the greatest reward & satisfaction.
Scooter riding is a great inexpensive way to keep the kids healthy & active.
To help you budget for this Christmas the crew at Scooter Village have compiled the following list to give you some ideas.
Remember AfterPay is always a great way to get those presents under the Big Green Tree now & spread the cost over the next 2 months. CLICK HERE to learn more abour AfterPay, and remember Free Shipping on orders over $50*
Gift Ideas under $20
Grips & Griptape - These Colourful stocking fillers come in a huge range of styles, patterns, colours & brands. Everyone loves soft grips & ODI Longnecks are some of the softest.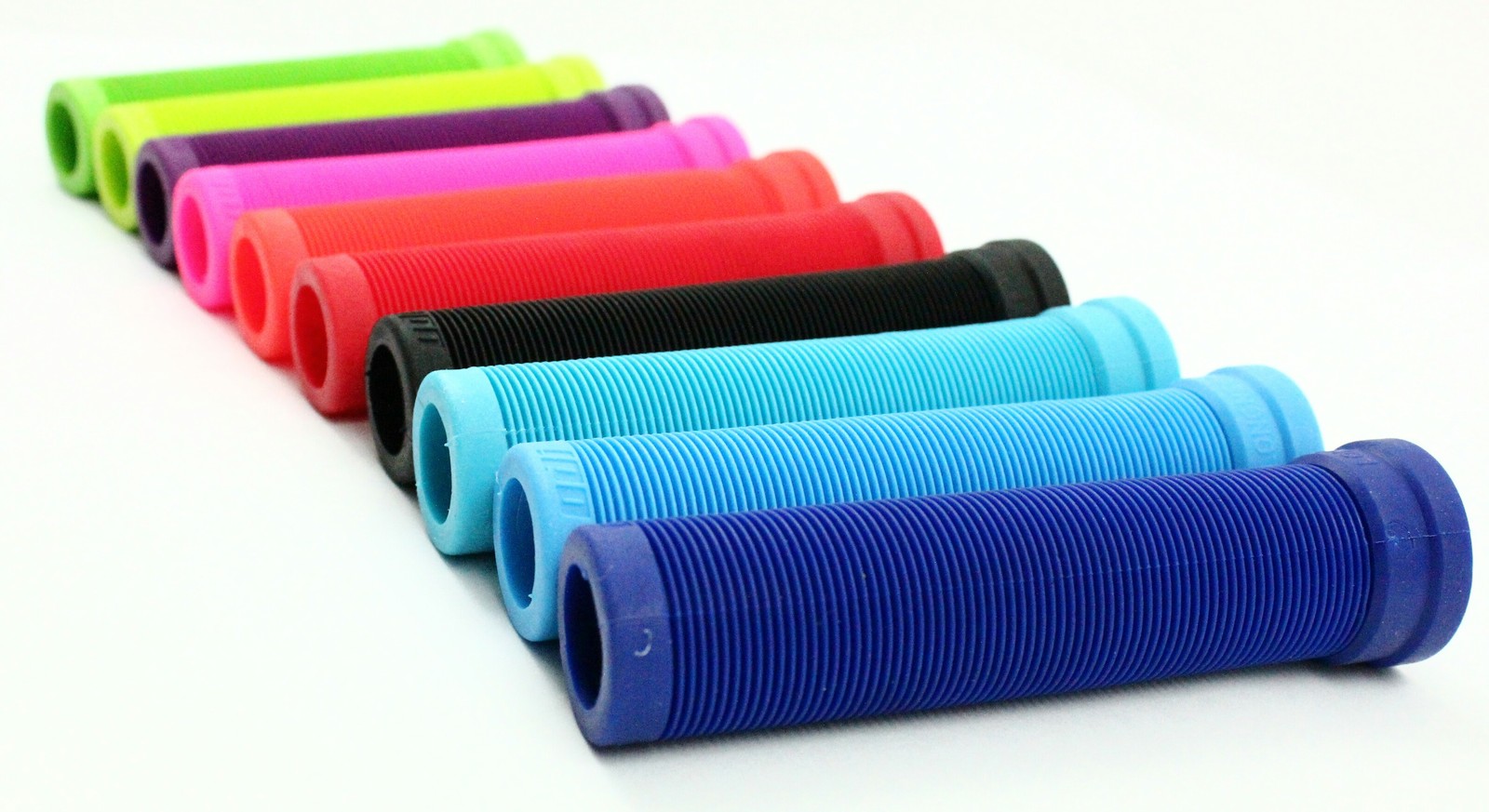 Village Griptape has been super popular this year with a new range of styles just released. Griptape ranges from $9.99 to $19.99 they all come with an adhesive back & are quite easy to fit.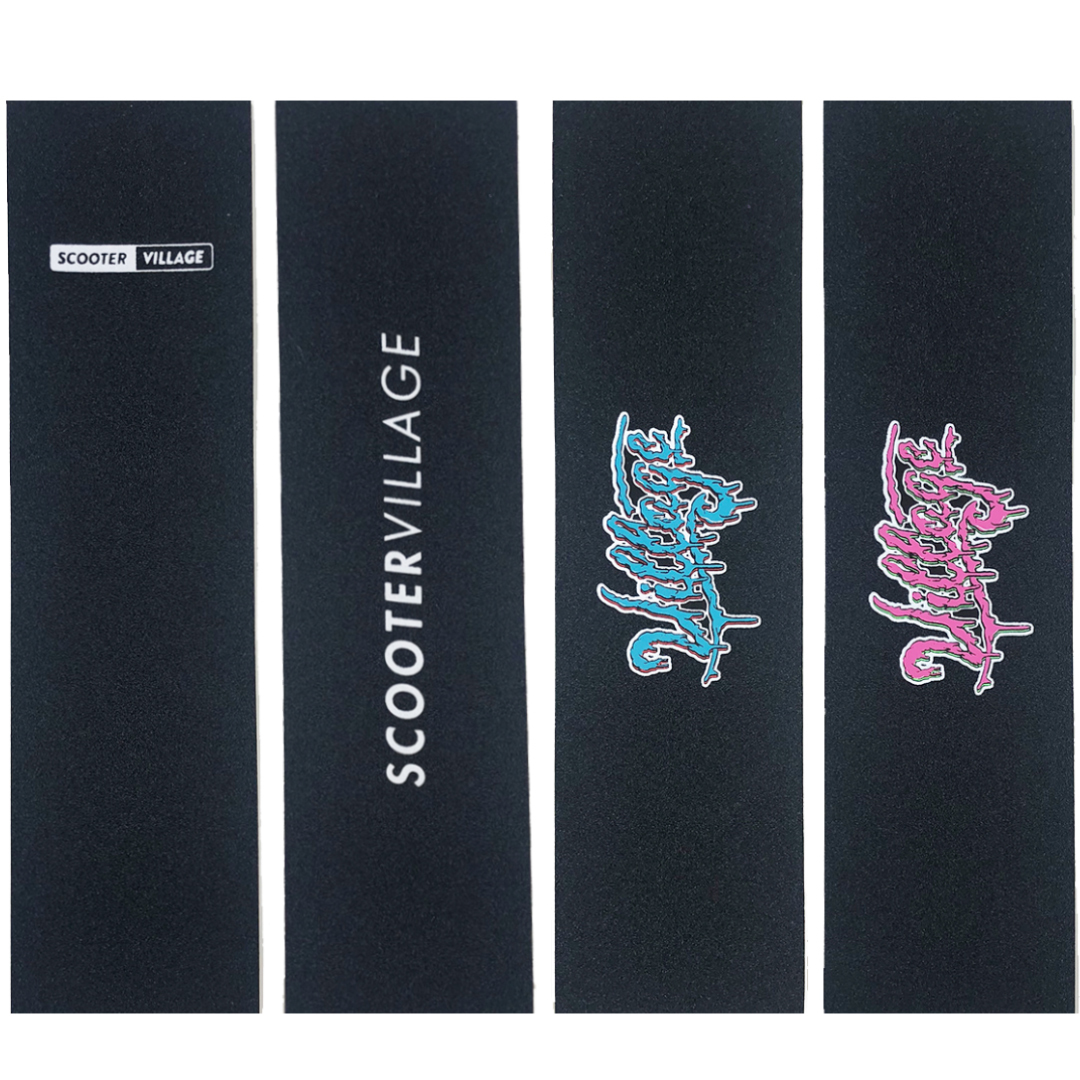 Checkout the full range of Griptape HERE
Gift Ideas under $50
Safety First - One of the most popular gifts second to complete Scooters has been Helmets & Pads. Scooter Village carries a good range of helmets & only sells Australian certified helmets. DRS Helmets are a favourite, they look stylish, come in a great range of colours. Our Small-Medium DRS Helmets come complete with two different size sets of pads so you can swap or add to suite your little riders head size.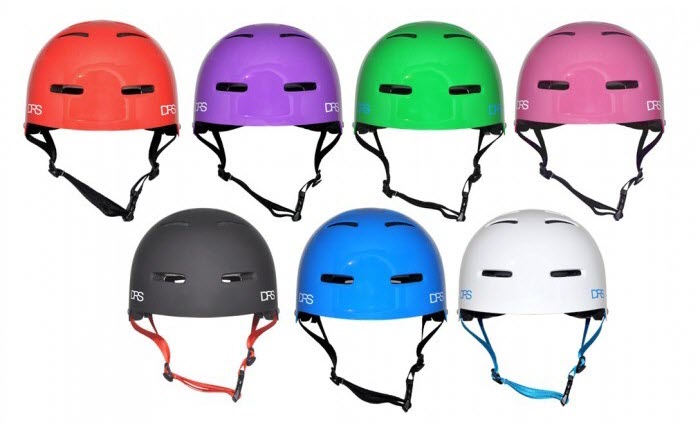 Crashing is a part of learning when it comes to Scooter Riding & getting that new Trick. Village Knee & Elbow Pad Packs are a must for every Scooter Rider, the padded hard shells absorb impact allow riders to slide. Once riders are kitted up with good pads their confidence level quickly grows & in no time at all they will be concoring new tricks.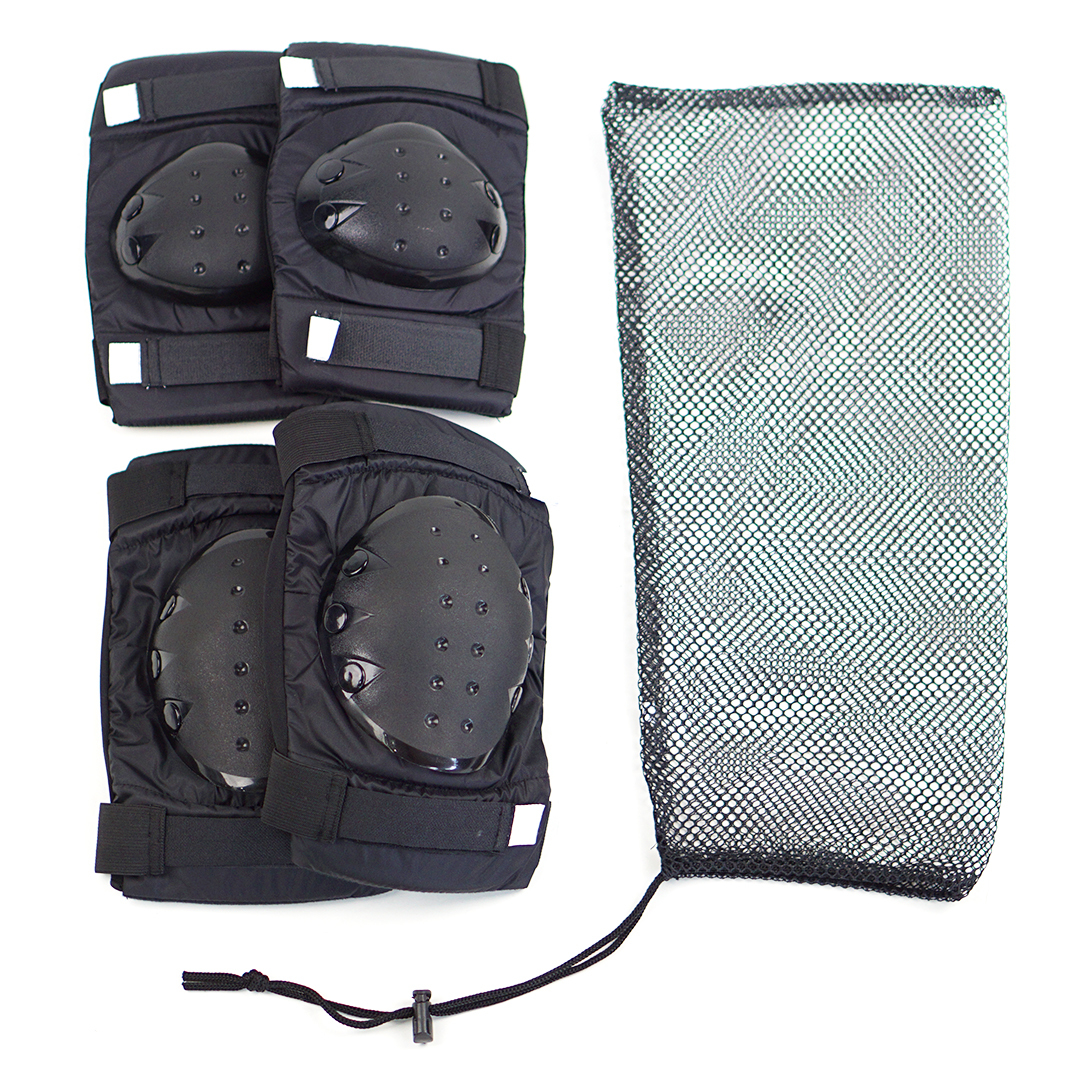 Gift Ideas under $100
Keep an eye out for bundled deals, Upgrade Packs are great value. The Root Industries Custom Upgrade Pack allows riders to choose from a range of Griptape, Bar Grips & a pair of 110mm Wheels and save upto 25% of individual prices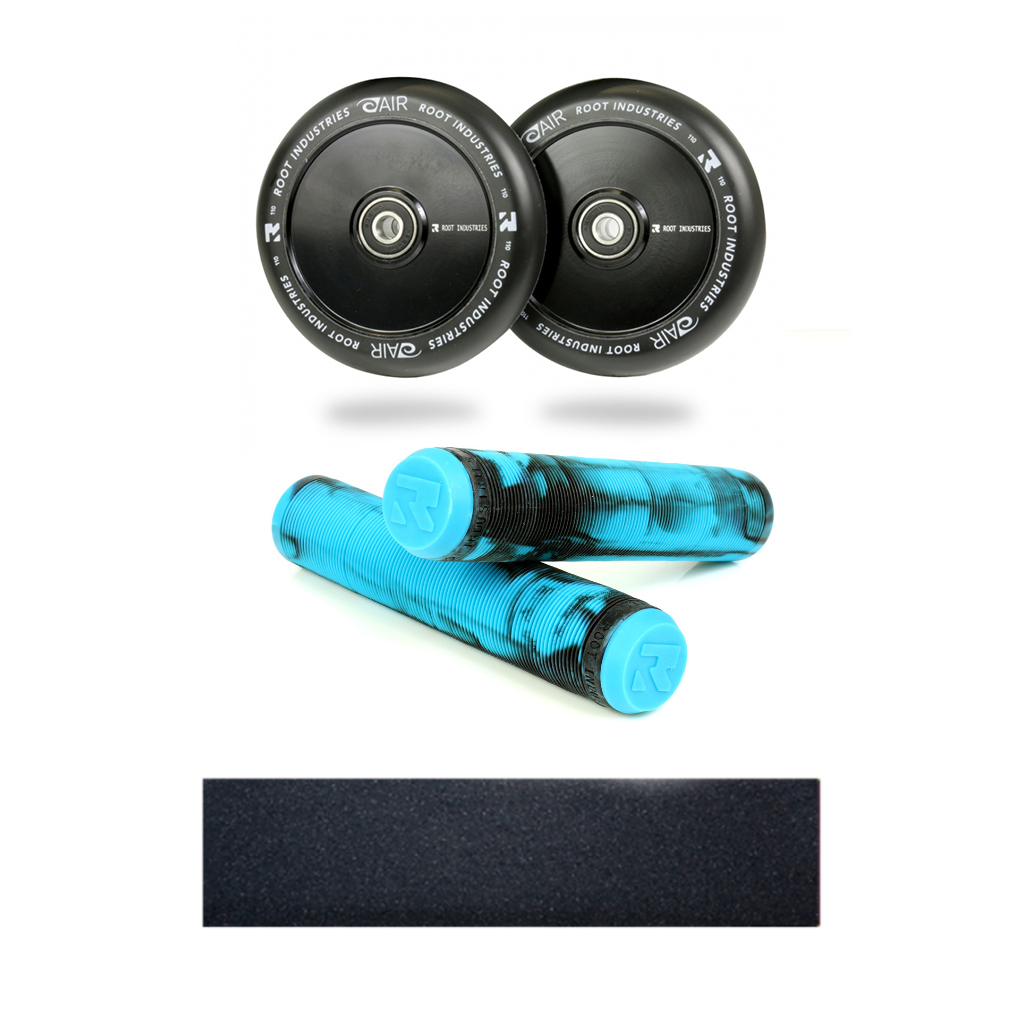 Gain Protection offers the next level in rider safety. The Newly Released 'The Shield' knee pads are the world's first high end hard shell knee pads designed and developed for modern freestyle scooter riding. Village team riders like Lockie Coburn all swear by these pads and count on their protection every time they get on a Scooter.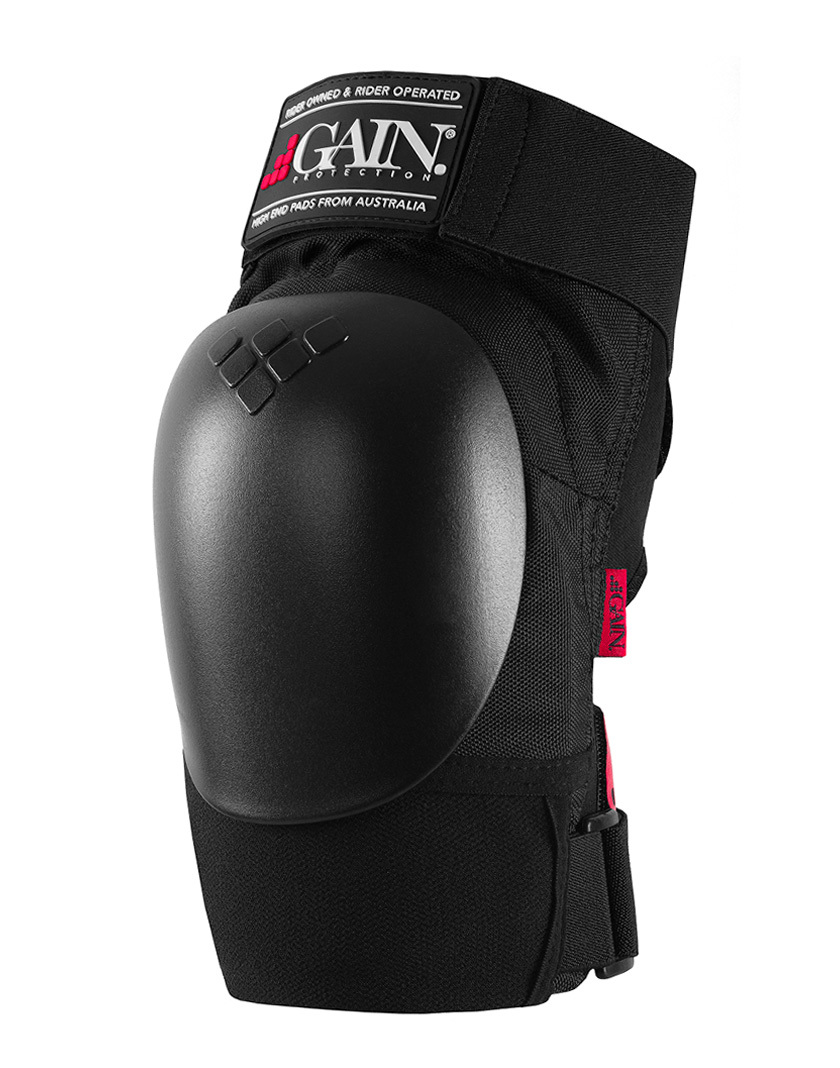 Scooter Wheels - Wheels are a wearing item & depending on the rider & tricks they will eventually delaminate or wear out. Upgrading your old wheels to new 110mm or 120mm hollowcores can make your scooter roll smoother & feel like new again. BUT REMBER! Before ordering new wheels check that your forks are wide enough. most 110mm wheels are at lease 24mm wide.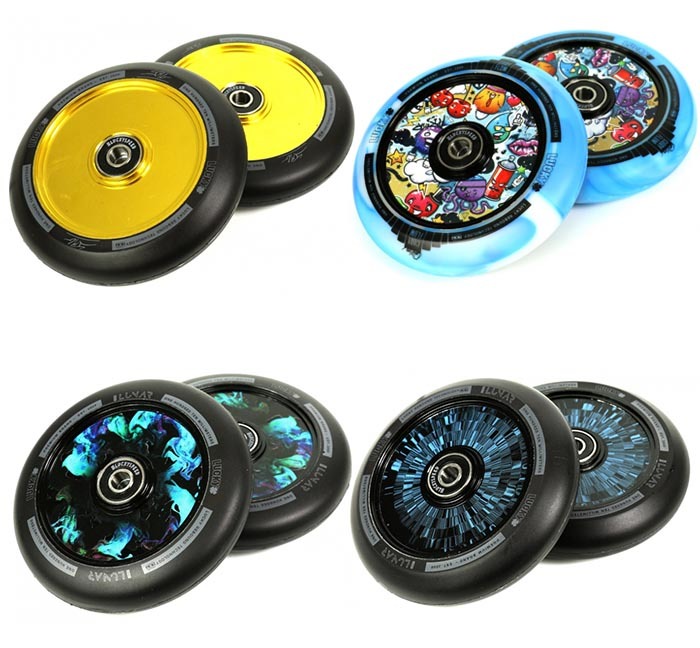 Gift Ideas under $150
Most Pro Scooter Forks these days are built to take 120mm Scooter Wheels. Top end forks are machined from a single block of Aircraft grade Aluminium for strength & light weight. Scooter Village carries a great range of forks from Apex, Root Ind. Ethic, Envy & more. Click here to see the full range of Scooter Forks available at Scooter Village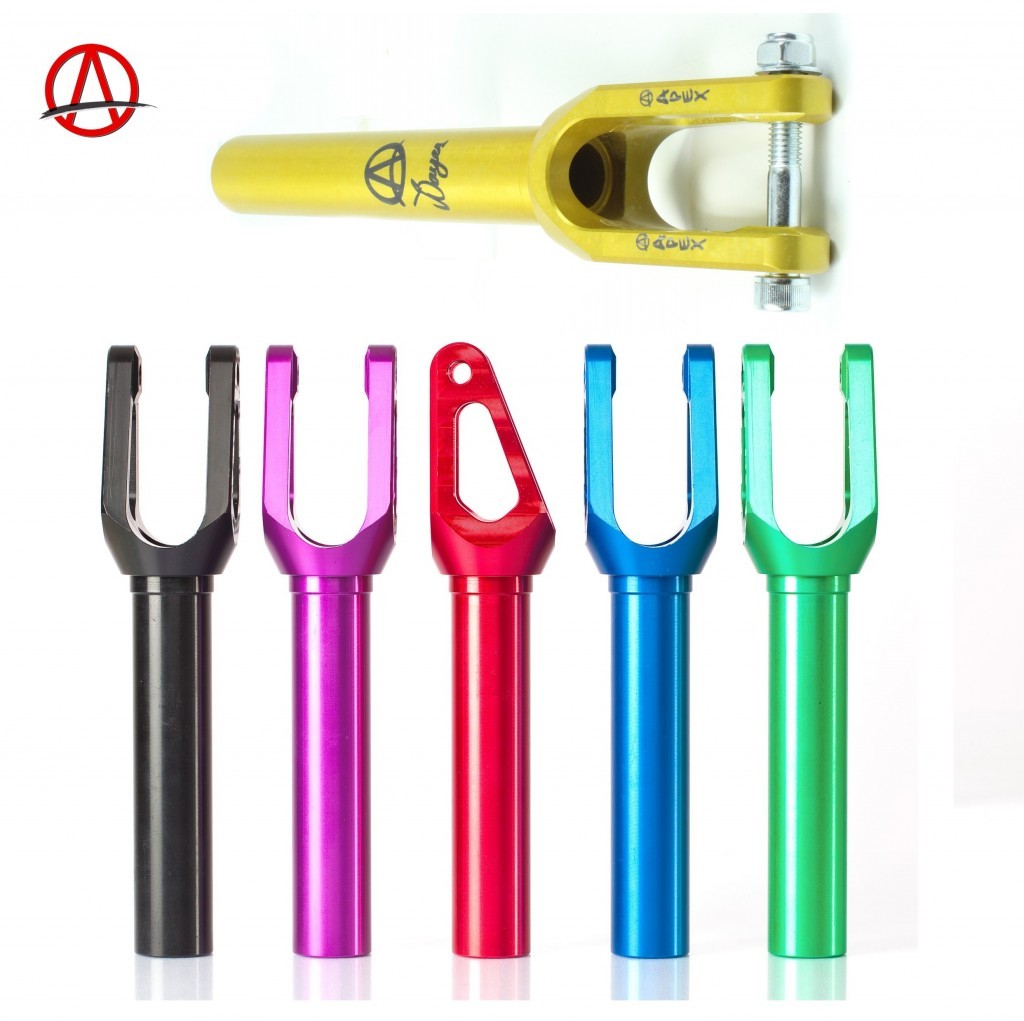 Scooter Bars - There are 3 basic types of Bars, Aluminium, Metal & Titanium. Younger & smaller riders perger aluminium because they are lighter. Envy Reaper Bars are one of the most popular aluminium bars of the market and are on sale for $99.99 at Scooter Village. Apex Bol Bars are another rider favourite. All bars can be cut to size before sending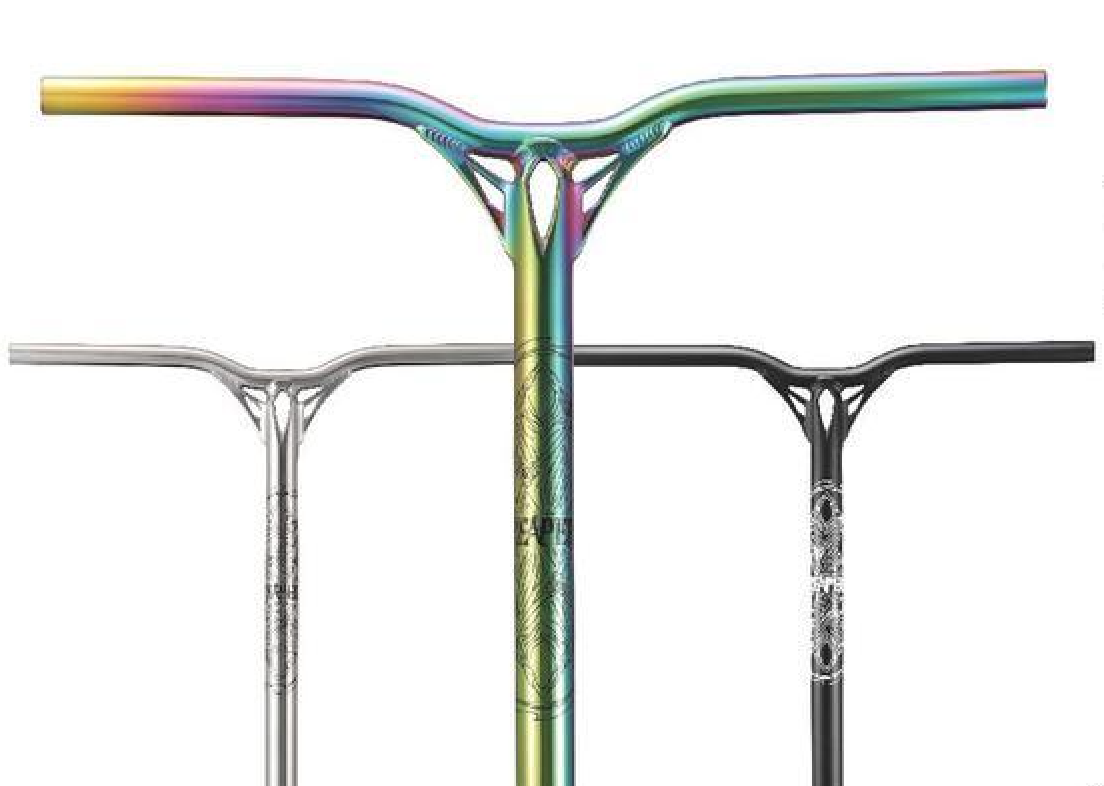 Gift Ideas under $200
ENVY, LONGWAY & RIDE 858 all have great complete scooters for young riders under about 10 years old. Check out all the specs & styles HERE and remember Scooter Village will ship your new Scooter for Free anywhere in Australia.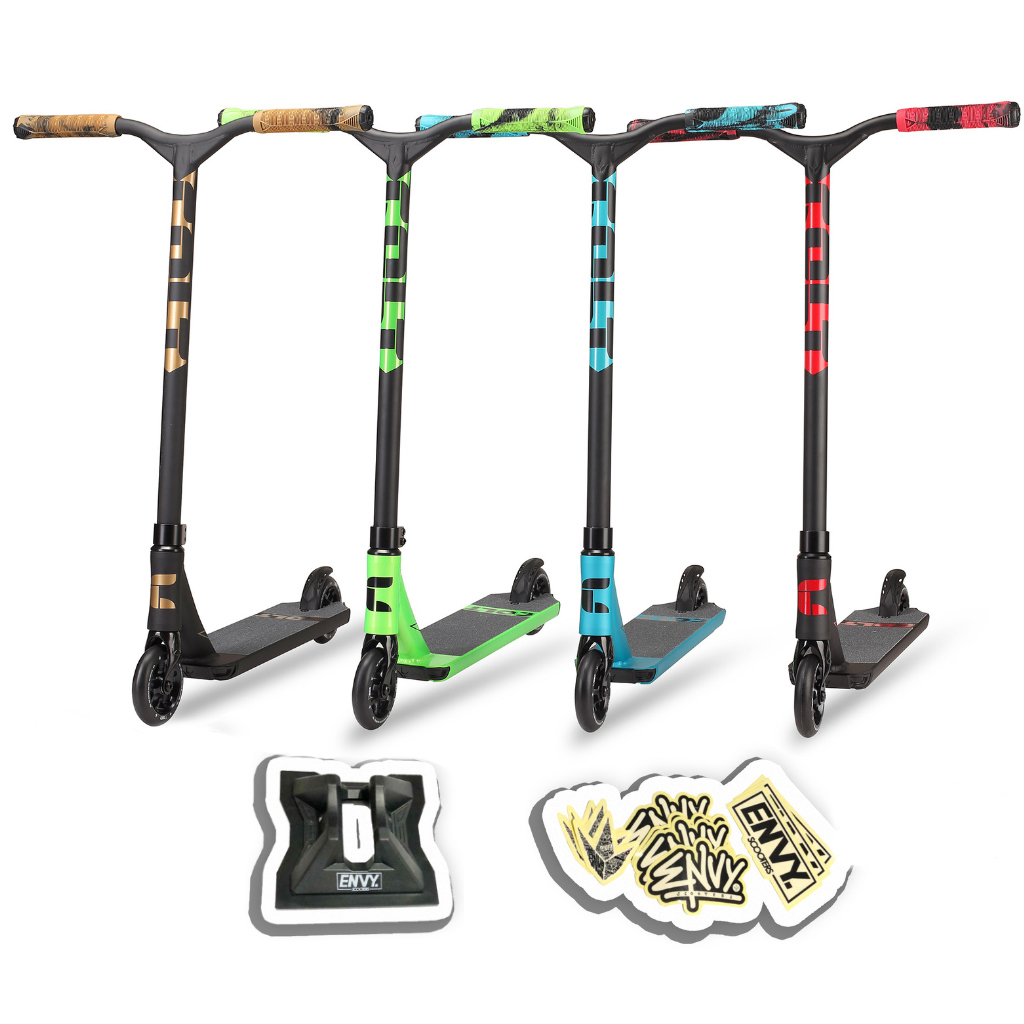 CLICK to See Scooters under $200
Gift Ideas under $300
COLT SCOOTER PACK - This year we have introduced the Scooter Pack PLUS + with your guys great feedback we've added a Village Pad pack to the mix. Great Entry level Scooter bundle deal on a new 2019 Colt, DRS certified helmet (S/M), Village Knee & Elbow Pad Pack, Envy Scooter Stand & the latest Village Sticker sheet and free Shipping Aust Wide.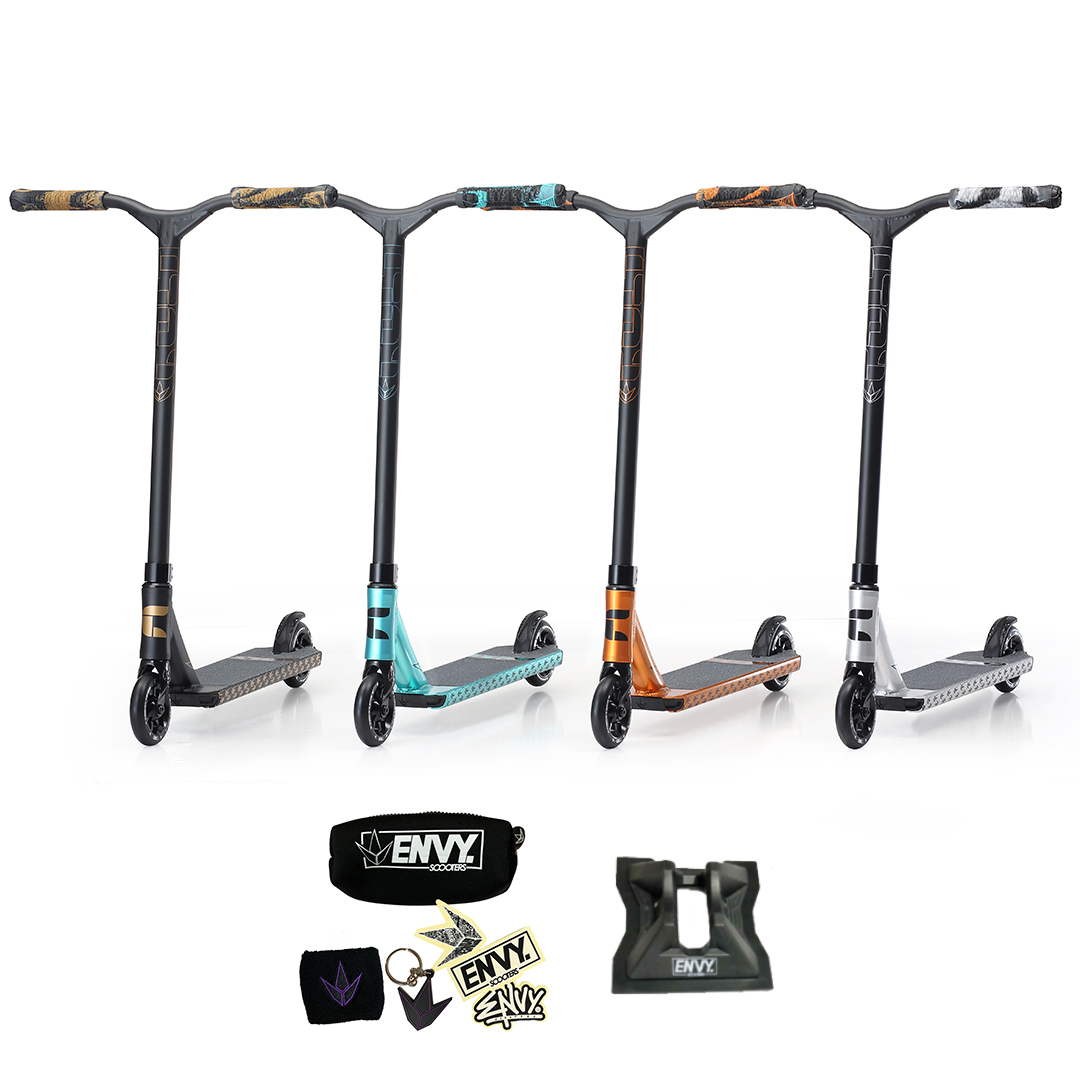 CLICK to See the full range of 2019 ENVY Colt Scooters
Envy Prodigy 2019 Series 7 Complete Scooter - The most talked about complete range is here once again to change the scooter world! The Prodigy S7 has taken the complete standard to the next level once again. Plus FREE ENVY Scooter Stand & Envy Gift AND we offer fast, free shipping Australia Wide to your door!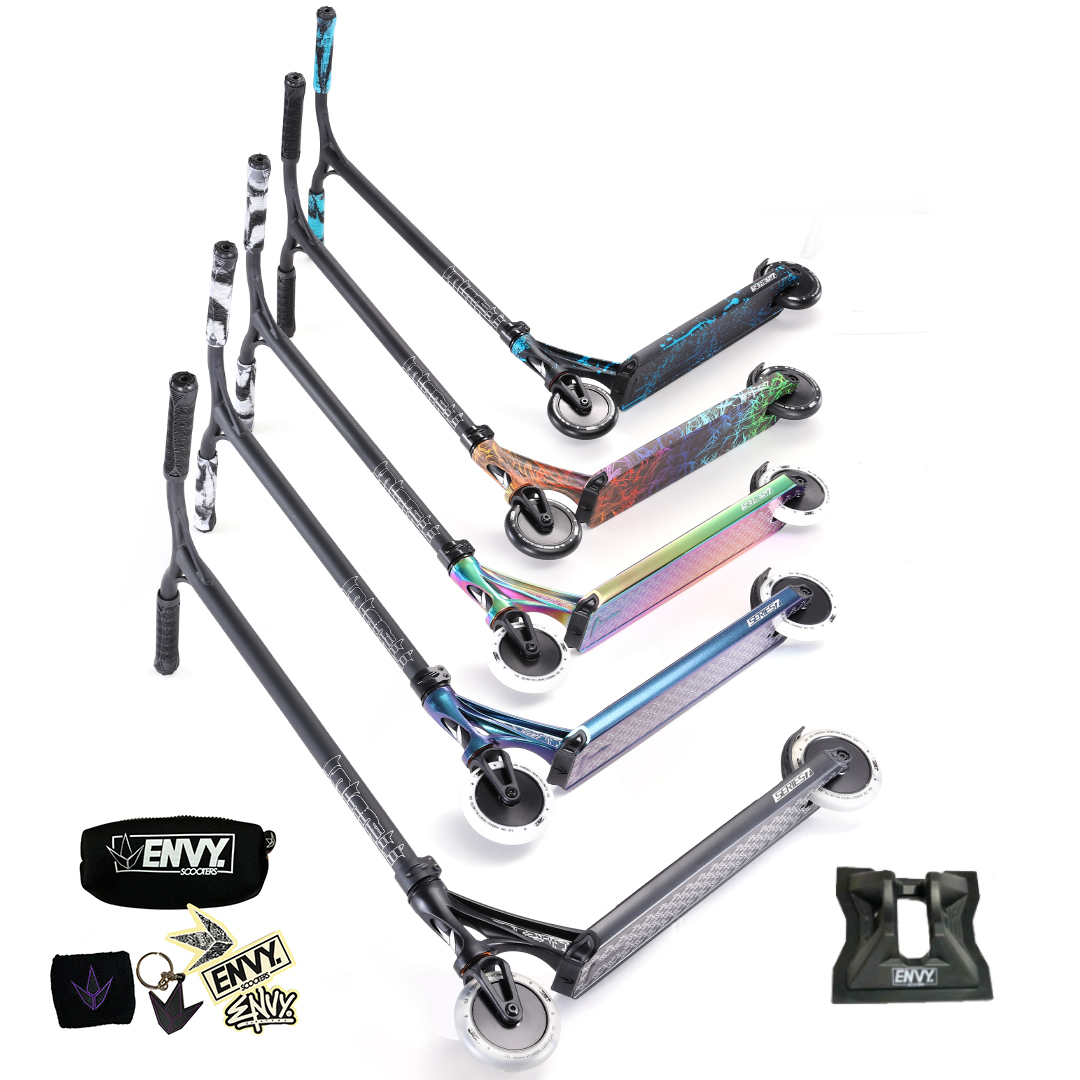 CLICK to See the full range of 2019 ENVY Prodigy Scooters
Gift Ideas under $350
2019 KOS Series 6 Complete Scooters- If you're tossing up between a custom or a complete then the KOS has got you covered with the looks, feel, quality & affordibility. With a major makeover the KOS now has a forged headtube & the their latest removable box ends. every orte comes with an Envy Scooter Stand & the latest Village sticker sheet & Free Shipping Aust Wide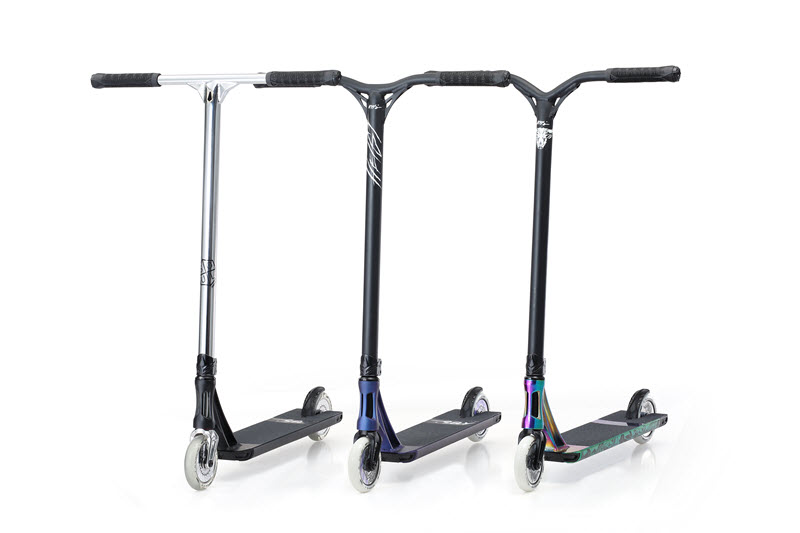 CLICK to See the new 2019 KOS Completes
2019 Envy Prodigy Pro Pack Plus - All of the above PLUS a Village Knee & Elbow Pad Pack for only $339.99 Delivered anywhere in Australia